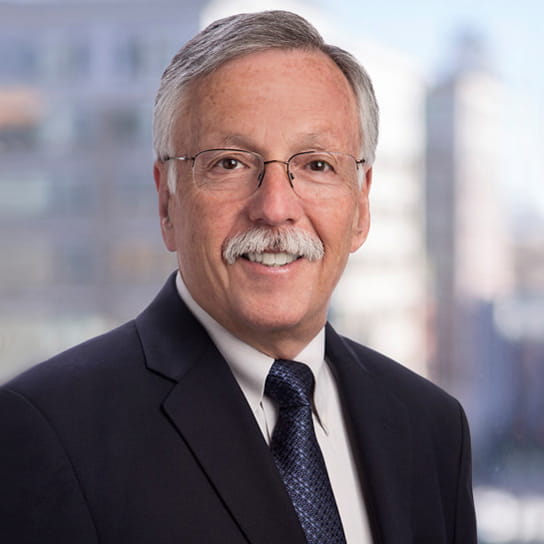 Herbert Lerner, M.D.
Senior Director of Regulatory and Clinical SciencesWashington, D.C.
Herb Lerner's practice focuses primarily on bringing new medical devices to the U.S. market. Uniquely positioned to advise clients in addressing FDA regulatory issues, he brings to Hogan Lovells years of clinical practice and FDA regulatory experience.
A clinician with almost 20 years as a general and colon & rectal surgeon, and former Deputy Division Director of the Division of Reproductive, Gastro-Renal, and Urological Devices, FDA/CDRH/ODE, Herb joined the Hogan Lovells Medical Device Group in 2016. Combining his expertise in medicine with his regulatory experience at FDA, he has assisted companies in the preparation of clinical trials to support IDE, HDE, PMA, and de novo applications, as well as working with the appropriate FDA review team to assess pre-market regulatory submissions, including 510(k), PMA, and de novo applications. Herb also has vast experience in the advisory panel process, including presentation of clinical assessments to multiple panels.
A strong advocate for "promoting the public health," Herb led the FDA Obesity Devices Group in preparing the first Benefit/Risk paradigm to help companies prepare their pre-market submissions for devices to treat obesity. That effort has led CDRH to require a benefit/risk assessment as part of the regulatory requirements for device approval. Herb brings the same practical approach to his regulatory advice.
Understanding the complexities of medical device regulation, Herb carefully assesses his clients' regulatory issues, advises them appropriately, and provides critical support when needed during the regulatory process. At Hogan Lovells he uses his past FDA experience to help his clients understand the FDA regulatory thought process and avoid the pitfalls of incomplete or inadequate submissions, all with a goal of expediting clearance or approval.
Education and admissions
Education
M.D., Universidad Autónoma de Guadalajara, 1975
B.S., The George Washington University, 1971
Representative experience
Assisting companies with medical device regulatory processes, including 510(k), PMA, HDE, de novo, and IDEs*
Collaborating with multiple federal agencies to assess the impact of a severe public health issue*
Assisting several professional societies prepare policy statements on the public health impact of several serious clinical issues*
*Matter handled prior to joining Hogan Lovells.
Latest thinking and events