Leah Rabinowitz Lenz
Senior Associate
New York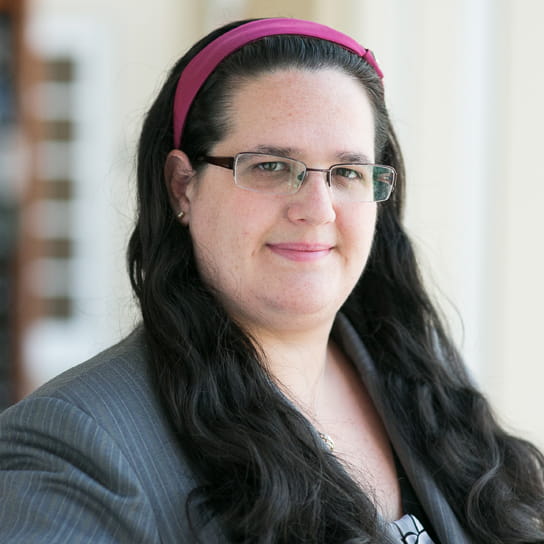 Practice Group
Litigation
Senior Associate Leah Rabinowitz Lenz is experienced with all stages, and all facets, of litigation, with a focus on lender liability cases, including foreclosure actions, direct actions, and appeals.
In addition to serving on trial teams, Leah has been the first-chair at an evidentiary hearing, at which she delivered opening and closing statements, examined witnesses, and earned a favorable decision from the fact finder. On the other side of the coin, Leah has participated in mediations and negotiating settlements, including reviewing loan modification applications. Further, Leah has extensive drafting experience, including numerous pleadings, discovery documents, motions, and appellate briefs. Appearing in court frequently, she has orally argued summary judgment motions and motions to dismiss. Leah has also deposed several witnesses. Leah's practice spans a substantial number of courts — the federal courts in New York, the appellate divisions in New York, and the Supreme Courts of many New York counties, including Westchester and all New York City counties.
Leah was a summer associate with Hogan & Hartson (now Hogan Lovells) in 2009. While in law school, Leah served as the Note Editor of the Third World Law Journal. As part of a year-long Appellate Advocacy program, Leah appeared in oral argument and secured two victories before the Massachusetts Appeals Court. Leah also spent a year in a Juvenile Rights Advocacy Project gaining clinical experience and representing clients in court. During that time, Leah assisted in drafting an amicus brief to the Supreme Judicial Court of Massachusetts, ultimately obtaining a favorable decision regarding the constitutionality of juvenile curfew laws.
Representative experience
Successfully mediated an action against a financial institution involving property insurance.
Successfully settled an action against a financial institution involving loss mitigation allegations.
Obtained dismissal of a complaint involving the Fair Debt Collection Practices Act.
Obtained dismissal of a complaint alleging securitization of mortgage loan.
Obtained dismissal of a complaint involving the Equal Credit Opportunity Act.
Obtained dismissal of a complaint against a financial institution alleging fraud in a mortgage re-finance transaction.
Obtained reinstatement of foreclosure complaint that had been dismissed by trial court.
Successfully orally argued summary judgment motions in New York foreclosure actions.