Laura C. Sayler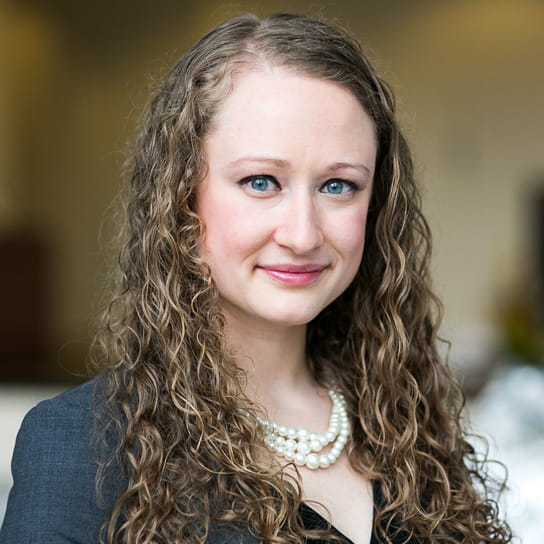 Practice Group
Litigation
Laura Sayler advocates for clients in a variety of matters, including financial services litigation, international and domestic arbitration, professional liability matters, and complex commercial litigation.
She brings to her practice a breadth of experience in federal courts. While in law school, Laura interned for both the Honorable Loretta A. Preska in the Southern District of New York and the Honorable Esther Salas in the District of New Jersey. At the firm, she has assisted with the representation of financial institutions, accounting firms, multi-national companies, and domestic corporations.
Laura additionally brings knowledge and experience in Latin America to her matters. After obtaining her bachelor's degree in Latin American and Caribbean Studies, Laura continues to monitor developments in the region and visits frequently, making her particularly suited to serve clients with ties to the region. She is also fluent in Spanish.
Laura is a compassionate listener and problem solver. Through her pro bono work at the firm and in law school, Laura has polished her ability to listen to client needs and present solutions that are both sound and innovative, while addressing concerns voiced by her clients. She dedicates significant time to representation of clients on a pro bono basis, including recent work in housing rights for tenants in public housing and post-conviction relief in a death penalty matter.
While in law school, Laura honed valuable management and writing skills as the Managing Editor of the Cardozo Law Review. She completed her clinical work representing customers in securities arbitrations before FINRA.
Representative Experience
Drafting memoranda of law for Chinese telecommunications company in a multi-jurisdictional commercial dispute litigated and arbitrated domestically.
Researching CEA, RICO, antitrust, and common law issues in an international financial dispute consolidated in multi-district litigation in New York.
Interviewing class action clients and drafting affidavits in connection with a motion to enforce a consent decree.
Assisting in the representation of an individual of a Big Four accounting firm in a regulatory investigation.
Drafting a pre-arbitration demand letter in an international commercial dispute.
Latest thinking and events
Hogan Lovells Publications
Global Accountants' Liability Update
Hogan Lovells Publications
Global Accountants' Liability Update - January/February 2016
Global Accountants' Liability Update