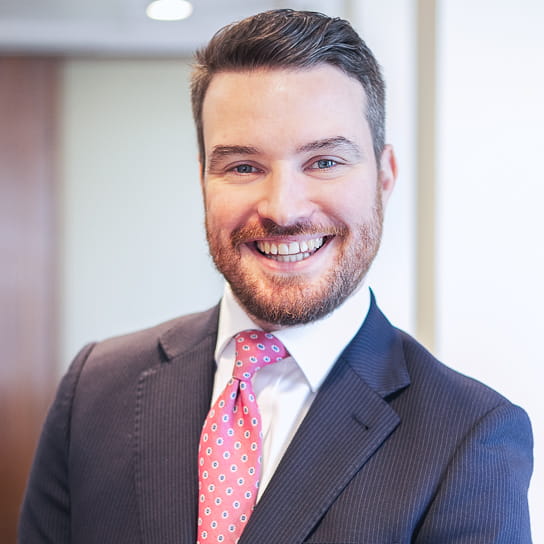 If you are looking for clear-cut advice and well-rounded insight on privacy and cybersecurity related "dos and don'ts" in the context of your day-to-day operations in Spain – or with a Spanish component – Laur Badin can help you flag potential risks and identify practical and business-oriented solutions that bring added value to your products and/or services.
He has a wealth of experience when dealing with the coordination and notification of complex cross-border personal data breaches with global implications, and he is particularly knowledgeable in the field of the negotiation and localization of multi-jurisdictional data processing and international data transfer agreements and also in liaising with the competent data protection authorities in the context of Binding Corporate Rules (BCRs) authorization procedures.
Laur mainly focuses his practice on cybersecurity, e-privacy, online marketing, data protection, IT law and commercial IP related matters. Some of his complementary areas of interest include e-commerce, ad-tech, copyright and software licensing, media and telecoms regulations, as well as mobile payment systems, cloud solutions and social media. His preferred pro bono projects involve privacy-by-design and privacy-by-default tools for tech start-ups.
Before joining Hogan Lovells in 2013, Laur interned at the Spanish Association of Privacy Professionals (APEP).
Awards and recognitions
2018
Other Noted Practitioners
Chambers Europe
Education and admissions
Education
Degree in Law, Universitat de Valencia, 2011
Memberships
Ilustre Colegio de Abogados de Madrid - Madrid Bar Association (ICAM)
Asociación Profesional Española de Privacidad (APEP)
Bar admissions and qualifications
Madrid
Representative experience
Assisted several companies with the time-sensitive management and coordination of complex cross-border data breaches, including reporting obligations before the relevant DPAs.

Advised a handful of corporations with strong EU presence on the alignment of their data processing operations and practices with the GDPR.
Advised numerous companies across a variety of industries on the fulfilment of e-marketing requirements set forth in the relevant local laws (e.g. which implement the EU e-Privacy Directive) in conjunction with the GDPR.
Assisted multiple groups of companies in relation to the implementation of standard contractual clauses and/or BCRs.


Advised one of the largest fashion retailers in the context of a multi-jurisdictional e-commerce review project.

Assisted a global financial entity in relation to data protection and bank secrecy issues concerning the potential use and disclosure of personal data.

Advised a multinational telecoms provider on the insourcing/outsourcing of IT services including negotiation of SaaS and data processing agreements.

Assisted a global asset management and investment group on the fulfilment of data protection requirements in the provision of its services in Spain.

Advised local and international entities on drafting and negotiating cross-border IT license agreements.

Assisted local and international companies in connection with M&A transactions and related data protection and IPMT due diligence procedures.