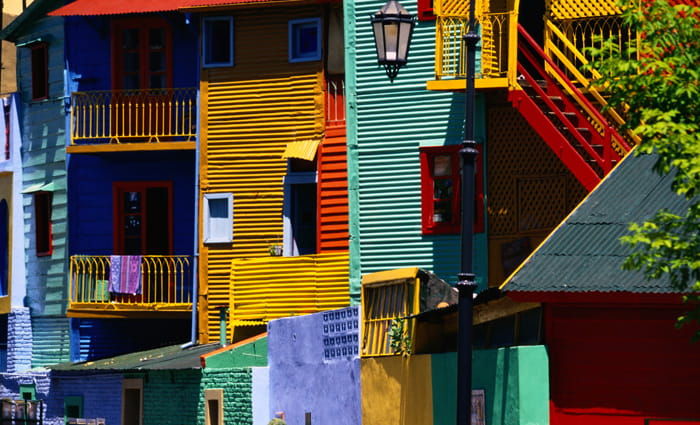 Latin America
As one of the most dynamic regions in the world, Latin America presents a wealth of new business prospects and markets for growth. The growing middle class and innovative infrastructure and urban development mean opportunities for international and domestic companies to enter, expand, and invest in the region. To navigate these opportunities, and the challenges that come along with them, you need legal counsel that understands Latin America and its nuances. And Hogan Lovells is here to help.
We have strong links with Latin America. We speak its languages, we are trained in its legal systems, and we know local counsel in every country. Combining this with our experience, we can help you understand the different environments in each country — both political and business — and will guide you through complex and varying regulatory regimes. Your success is our focus.
Key contacts
Offices
Publications
Over the past year, Hogan Lovells LLP has aggressively built its Latin America profile through a landmark merger with a leading local firm in Mexico, the launch of a new office in Brazil,...
Primary Practices and Industries
Representative experience
The Republic of Ecuador in its return to the international capital markets with US$3.5bn of sovereign bonds.
BNP Paribas and BB Securities in the establishment of the largest ever structured bond by an emerging market issuer, Rio Oil Finance Trust.
Petroamazonas, an Ecuadorean state-owned oil company, on its US$4.9bn investment by Schlumberger.
The Bolivarian Republic of Venezuela on two ICSID arbitrations in the food and beverage and petrochemical industries.
Petrobras, Brazil's state-owned oil and gas company, on the sales and leasebacks of Floating Production Storage and Offloading (FPS) units.
Acted as local Mexican counsel in Owens-Illinois' US$2.15bn acquisition of Vitro's food and beverage containers division.
Fibra Uno, the largest real estate company in Latin America, in a dual currency syndicated revolving credit facility worth US$850m.
Suramericana S.A., Grupo Sura's insurance subsidiary, on its £403m acquisition of Royal Sun Alliance Insurance Group's Latin America operations.
Petróleos de Venezuela, S.A. and Banco Nacional de Desarrollo de Venezuela on a US$5bn loan from China Development Bank.
Pilgrim's Pride on the first approval from Mexico's new antitrust agency, the Federal Economic Competition Commission (Cofece).
Companhia Siderurgica Nacional in anti-dumping and countervailing duty investigations at the U.S. DoC and U.S. ITC.
Playa Hotels & Resorts, B.V. in 11 concurrent, interrelated transactions worth US$1.4bn.
IFC on its largest-ever investment in Colombia's infrastructure sector, a US$380m investment in Pacific Midstream, Ltd.
The Republic of Ecuador in a loan by Credit Suisse and its amendment, to be used to finance roads, housing, and energy distribution.
Top International Law Firms in Latin America
Latinvex, 2017
Structured Financing of the Year
Latin Finance, 2014
Financing Innovation of the Year
Latin Finance, 2014
Sovereign Issuance of the Year
Latin Finance, 2014
Corporate Finance Deal of the Year
Latin Lawyer, 2014
Latest thinking and events
Hogan Lovells Publications
Hogan Lovells Publications
Events
Friday, 26 January 2018
08:00 - 10:00
London
Hogan Lovells Publications
Global Media and Communications Quarterly