Laetitia Lamy
Senior Associate
Paris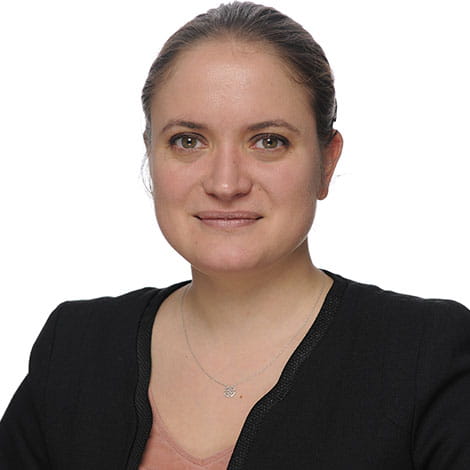 Languages
English, French
As a senior associate in our Litigation Group, Laetitia Lamy focuses her practice on financial services litigation. Over the past 5 years, she has extensively worked with French and International investment banks and investment service providers in banking and financial litigation as well as commercial litigation before the French Civil and Commercial Courts. Her experience also entails all aspects of contentious regulatory matters such as internal investigations, representing financial institutions and their employees who are under investigation by regulators, and representing them in enforcement and disciplinary proceedings brought by the AMF or the ACPR.
Laetitia has also been on two part-time secondments working for a major French banking institution and an International investment bank. These experiences gave her the opportunity to gain practical knowledge of the business objectives and constrains of our clients. In addition to her work, Laetitia is committed to Bro Bono activities and citizenship initiatives in our Paris office. She is registered within the Paris Bar association as an official (criminal) defence lawyer.
Laetitia graduated from University Paris II where she received a Professional Master in banking and financial law from the University of Exeter where she obtained an LL.M in International Business Law, and from the University of Orléans where she passed a Research Master II in economic and private law.
Representative Experience
Defending a German public company in the framework of various litigations regarding structured swaps against French public authorities.
Defending an international bank regarding a claim filed by a local public authority relating to the execution of a snowball swap agreement.
Defending an international bank regarding a claim brought by two polish companies for an alleged breach of duties of the advisory mandate agreement entered into.
Defending an Egyptian bank in judicial proceedings launched against a Senegalese company to obtain repayment of a credit facility agreement of approximately €8m.
Defending a French bank in two disputes brought by customers of an internet banking service, who have been the victims of fraudulent wire transfers.
Defending a foreign state in a dispute regarding the cancellation of a contract to construct a cultural centre in Paris granted to another architect.