Kevin Pietersen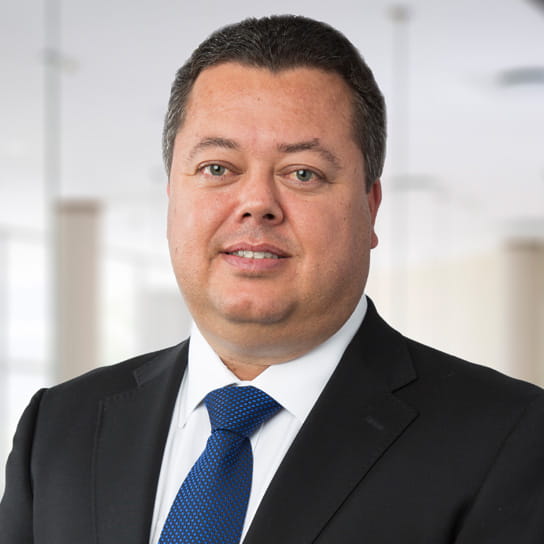 Languages
English, Afrikaans
Kevin Pietersen has diverse corporate, commercial and litigation experience with a focus on mining and natural resources.
He has acted for a wide range of leading South African and international organisations with regard to mergers and acquisitions, business structuring, projects and operational matters and South African regulatory compliance issues. He has also represented clients in mining related disputes and litigation proceedings in various forums in South Africa and sub-Saharan Africa.
Prior to joining our mining team, Kevin had his own boutique mining firm, Pietersen Incorporated, providing litigation, corporate law, commercial law and mining law advice to local and international mining firms regarding the SADC region jurisdictions, West Africa and East Africa jurisdictions.
Drawing on his thorough understanding of mining legislation, he assists clients with applications for and renewals of prospecting rights, mining rights and mining permits in respect of minerals, as well as applications for and renewals of exploration rights and production rights in respect of petroleum, natural gasses and other hydro-carbons.
In addition, Kevin handles applications for regulatory approval to transfer rights, to transfer shares in companies that hold rights, or to encumber rights in terms of section 11 of the MPRDA. He also represents clients in internal appeals of decisions taken by regulatory bodies under the MPRDA and judicial reviews of decisions.
On the commercial side, Kevin assists clients with initial agreements to acquire a project and set up required local or offshore company group structures, and the drafting and review of all BEE related agreements, including the sale of shares and share subscription agreements, company memorandums of incorporation and shareholder agreements, and documentation for the establishment of trusts.
Representative experience
Assisted Kumba Iron Ore Company Limited with the regulatory review of its mining rights.
Assisting Anglo American Thermal Coal on a continuous basis with the regulatory compliance review of mining and prospecting rights.
Acting for Lucara Diamonds Plc in a multimillion dollar mining royalty dispute.
Latest thinking and events
Events
21 June 2017, 9.00am - 8.00pm
London
Hogan Lovells Publications
Mining Newsletter