Kevin T. Baumann
Senior Associate
New York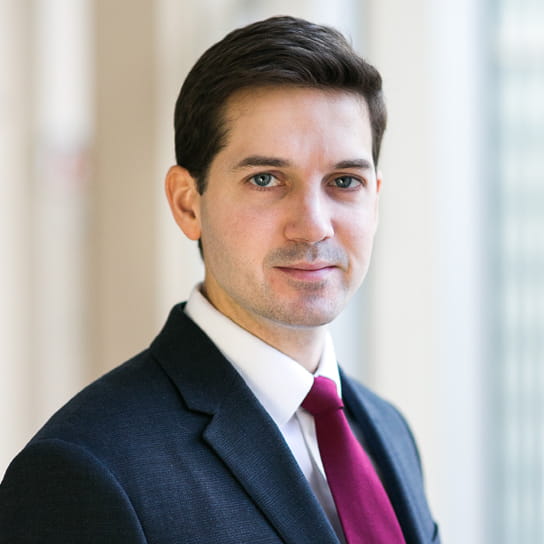 Practice Group
Litigation
With a degree in accounting and business management, along with a two-year stint as a senior associate at PricewaterhouseCoopers, Kevin Baumann knows accounting.
Since joining Hogan Lovells in 2009, Kevin has spent most of his time assisting large financial institutions and accounting firms with white collar investigations and securities litigation. He has participated in many high-profile investigations and litigations, including a global investigation into the setting of a well-known benchmark interest rate at an international bank. He also took part in a U.S.-based investigation into the collapse of a large regional bank, along with the inevitable litigation that followed.
He has represented Big Four accounting firms and professionals in investigations by the SEC and Public Company Accounting Oversight Board (PCAOB), as well as in regulatory enforcement proceedings and related securities class actions, which involved trial experience. Kevin has also represented a number of other clients in securities class actions, post-closing adjustment disputes, and insider trading investigations.
Kevin has worked with a long list of U.S. regulators, including the DOJ, Commodity Futures Trading Commission (CFTC), SEC, and state attorneys general. He has also worked with many foreign regulators, including the UK Financial Conduct Authority (FCA) and Serious Fraud Office (SFO), as well as the European Commission.
During law school, Kevin served as a law clerk for the U.S. Attorney's Office (USAO) and as a judicial intern in United States District Court. While in law school, Kevin was a member and executive editor of his law school's law review.
Representative experience
Representation of an energy company in a post-closing adjustment dispute.
Representation of a major international bank in connection with LIBOR investigations and related litigation.
Representation of Big Four accounting firm in investigation by the SEC and USAO and related litigation regarding audits of a failed bank.
Representation of a Big Four accounting firm in investigation by SEC and PCAOB and related proceedings regarding audits of a mortgage company.
Representation of clients in securities class actions, including a pharmaceutical company, an office supply company, and a medical device manufacturer.
Representation of CEO of Fortune 500 company in an SEC insider trading investigation.