Karen Lang
Senior Associate
London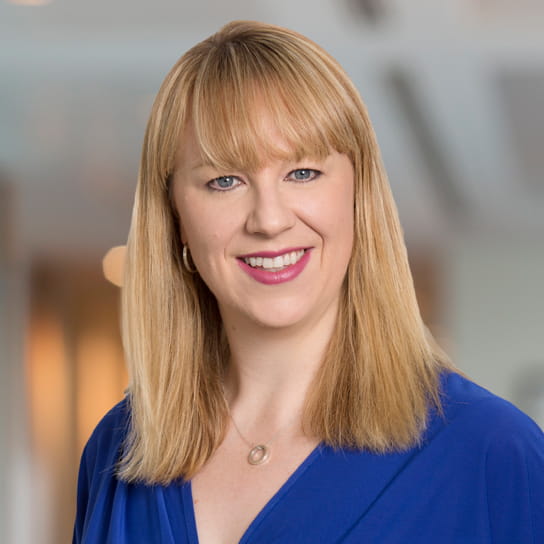 Karen Lang is a member of our Infrastructure Energy Resources and Projects (IERP) Group, joining us in January 2013. She has extensive experience advising sponsors/developers and contractors on a variety of renewables projects, including hydro-electric power stations, biomass facilities and solar plants. She advises on all stages of a project, ranging from the pre-construction, construction and operations and maintenance phases. She is skilled in drafting and negotiating contracts based on industry standards, such as FIDIC (Silver) Book, FIDIC (Red) Book and the JCT suite of contracts, among other standard forms, and also able to prepare bespoke contracts, as required.
Karen is currently advising on the first new build nuclear facility in Turkey as part of her Power practice. She is experienced at developing project documentation and negotiating EPC contracts and O&M agreements in the power sector. Her skills include advising on risks, their mitigation and strategies for implementation. She previously advised a developer in relation to a new build petrochemical plant in Russia. She has recent experience advising a number of FTSE 250 companies on office relocations across London, including drafting and negotiating fit-out contracts and ancillary documents. As part of this she advises on the base build warranty package offered by landlords and works closely with our Real Estate team.
Karen frequently advises banks and pension funds in relation to the funding of developments across the United Kingdom, ranging from hotel developments, private members' clubs, research and development facilities, shopping and recreational complexes, office developments and mixed-used developments. She is highly skilled at identifying the key issues from a funder's perspective and ensuring lender's requirements are met in the funding and construction documents.
Representative Experience
Advising Department for Transport on construction aspects of £6bn Intercity Express Program, involving design and construction of fast speed trains, rail depots, and rolling stock.
Advising Russian petrochemical company on development of US$3.5bn ammonia plant in Russia; advising on and drafting EPC contract and requirements of project finance obtained.
Advising Japanese contractor consortium member on new build nuclear project in Turkey; advising on project structuring, EPC contract, negotiation positions, and risk mitigation strategies.
Advising Statoil on FEED, EPC, EP and EPCM contracts in relation to the steam assisted gravity projects being implemented in Alberta Canada.
Advising the Serco JV with respect to the project agreement for the extension of Belmarsh Prison.
Advising Cornwall Council in relation to the EPC subcontract for the Cornwall Waste Project.
Advising numerous FTSE 250 companies on separate fit-outs of new flagship headquarters at various locations in central London.
Advising a property joint venture on the design and construction documents for the development of new multi-storey office development in the central London business district.
Advising UAE-based consortium, drafting concession agreement and EPC contract for funding, design, and construction of hotel and beach club development, estimated at USD$150m to complete.
Advising renewable energy company on development of biomass gasification plant in Germany, negotiating three-stage EPC contract, engineering and design activities, and procurement and construction.
Advising Royal Bank of Scotland regarding funding a hotel development in Shoreditch, a private members club, and conversion of offices into residential apartments in London.
Advising various News Corp in relation to the fit-out of new headquarters at The Place, London Bridge.
Advising Estée Lauder in relation to the fit-out of new headquarters in the West End, London and a new flagship store at Carnaby Street.
Advising an infrastructure investment fund in relation to the fit-out of offices at Charterhouse Street
Advising a Japanese contractor on an operations and maintenance agreement for a combined cycle gas-fired plant in Tunisia.