Juljan Puna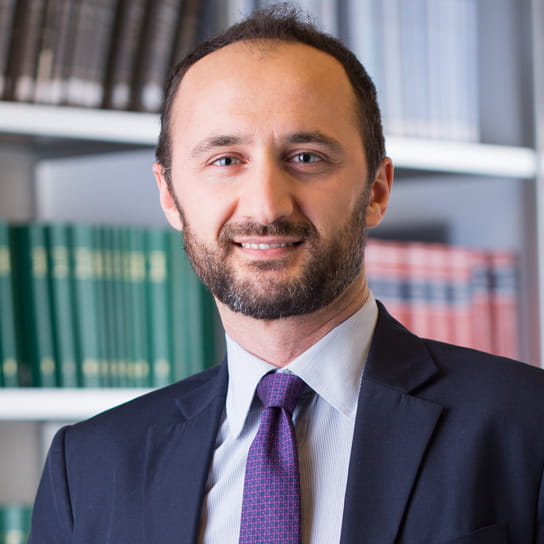 Languages
English, Italian, Albanian
As an associate at Milan office, Juljan Puna provides assistance to national and international clients, either private or public, in innovative and sophisticated M&A, Equity Capital Market and Real Estate deals involving private equity funds, financial institutions and clients active in the real estate, automotive, energy and insurance sectors.
His assistance captures all the stages of the transactions, as well as day-to-day general corporate and regulatory needs of the clients. Independently from the complexity of the transaction, Juljan provides tailor-made solutions thanks to a combination of a thorough knowledge of the laws and regulations in place, understanding of your business and proficient interaction within cross-practice and cross-border teams.
Juljan joined the Firm on 2011 following a three-year experience in an international law firm in Rome practicing, mainly, corporate and capital market law.
Representative Experience
Assisted Alstom SA in the global acquisition transaction of the signalling business from General Electric Group.
Assisted MAPFRE International S.A. on the cross-border transaction involving the acquisition of Direct Line Insurance S.p.A.
Assisted private equity funds in their investments as minority shareholders in Italian companies listed in the Italian Stock Exchange and AIM Italia.
Assisted Segro Plc in the acquisition of a majority stake in an international group leader in logistic sites development and construction.
Advising a company vehicle of the Qatari ruling family on the acquisition of 1 five stars hotels in Italy.
Assisted an Italian SPV and its wholly owned subsidiary in the reverse merger of the SPV into in its subsidiary.
Assisted Sacom S.p.A. in the issuance of the first convertible bond listed in the AIM Italia.
Assisted Formula Pharmaceuticals Inc. in the private placement of convertible notes to professional investors in Italy.
Assisted Italian companies in the issuance and listing of bonds on the professional segment of the ExtraMOT market (ExtraMOT PRO).