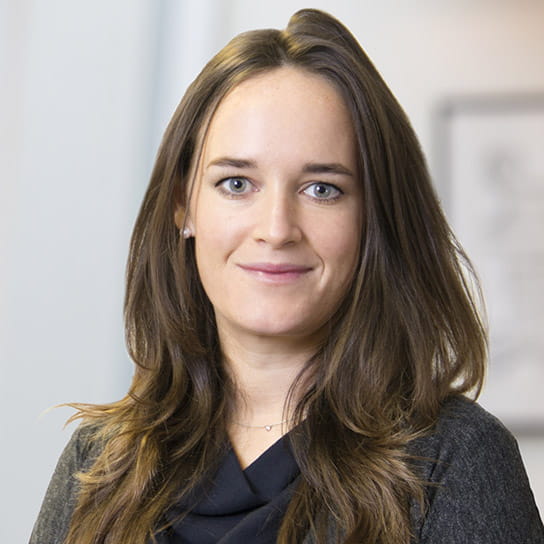 The firm's excellent international coverage plays into this area, and its ability to bring local, yet integrated, expertise is much prized by clients.

Chambers UK, 2013
Joy Davey provides regulatory advice for financial institutions. Joy qualified in February 2015 and since then she has been predominantly working on outsourcing projects in the financial services industry for a number of clients, such as large banks and insurance companies.
Joy has acted for parties on both sides of outsourcing transactions, although her predominant knowledge is on the 'customer side' which means her team has dealt with most of the major players in the UK outsourcing provider market. Joy is building and developing a breadth of knowledge and understanding in this industry through the firm's broad network of clients and experience.Joy's work is unique as the outsourcing projects are run out of the Financial Institutions Group.
This means that her clients are advised thoroughly and efficiently from a regulatory perspective throughout the transaction. Joy's clients are therefore given a deep understanding of the regulatory world which governs their business. Joy trained with the firm and completed a secondment at BNP Paribas. She is building up an increasing network of client contacts and has been developing these relationships as a qualified solicitor. Joy aims for clients to feel comfortable contacting her directly at any time and to know their question or query will be addressed promptly and thoroughly.
Education and admissions
Education
BCs, University of Bristol
Representative experience
Successfully negotiated and agreed Lloyds Banking Group's entry into the bulk annuities market.
Represented TSB Bank Plc in its acquisition of a portfolio of mortgages from Northern Rock.
Advised on a number of regulatory queries in relation to Solvency II, MiFID, the Senior Manager's Regime etc.
Latest thinking and events