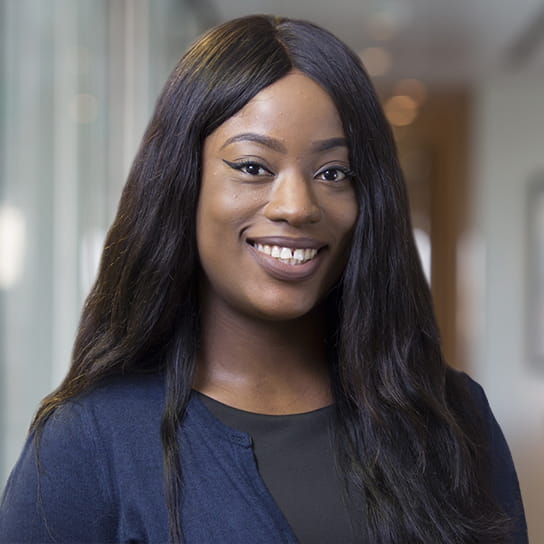 Sasha Jones
Business AnalystLondon
Sasha has over five years' experience in the Financial Services sector. She has supported a range of engagements to advise clients on regulatory matters concerning Remediation, Authorisations and compliance-related projects. She also has experience in conducting policy and procedural reviews.​
Her previous role at the Financial Ombudsman Service has also provided her with extensive experience in Alternative Dispute Resolution, Complaints Management and Quality Assurance which has allowed her to gain a great insight into the sales practices of some of the largest retail banks and insurance companies in the UK.​
Sasha applies her technical knowledge and previous experience to recognise patterns causing a range of client problems. Sasha has also recently attained a professional qualification in Financial Crime, demonstrating her special interest in this subject area.​
Education and admissions
Memberships
CISI Investments and Securities
Representative experience
Reviewed a corporate bank's policies and procedures to ensure compliance with PSD2.
Conducted a compliance review for an international bank, identified gaps and make recommendations in accordance with PSD2.
Advised large insurance companies on improving their complaint handling processes in compliance with the DISP rules.
Supported the compliance team of an online lender with designing their complaints handling process and undertaking quality assurance reviews.