Jonathan L. Abram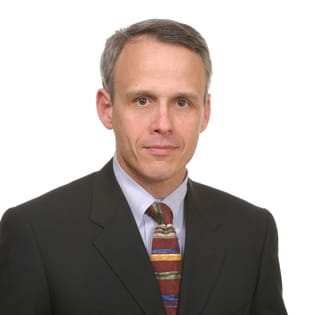 Practice Group
Litigation
For over 30 years, Jonathan Abram has solved clients' most difficult litigation problems in commercial and class action litigation and arbitration, trying cases in federal courts across the country, in state courts, and frequently before federal and state regulatory agencies.
Much of Jonathan's work has been for major industrial clients in the automotive and aerospace sectors on commercial and class disputes ranging from employee benefits restructuring, to dealer and consumer class actions, to vendor and distribution disputes. He has done extensive commercial litigation work in the technology sector, fighting gray marketing, enforcing licensing arrangements, and winning satellite access litigation. He has also represented clients in the energy sector on takings disputes, electric restructuring, mergers and alleged price fixing, pipeline construction, and federal enforcement actions.
Litigation arising from government regulation has also been a staple of Jonathan's work, representing clients challenging or supporting government action by most of the major federal agencies and a variety of state governmental agencies as well, including Health and Human Services, Interior, Agriculture, Transportation, and Energy, on matters ranging from drug reimbursement to airport rate structures, from mine regulation to pipeline construction.
Jonathan has also litigated a variety of constitutional issues, representing media clients in defamation, access, and other First Amendment cases, and handling Commerce Clause and other litigation challenging state regulation of interstate commerce in matters ranging from food labeling to solid waste.
Finally, Jonathan has always maintained an active pro bono practice covering virtually every area of public interest law, defending civil rights, enforcing immigration reform, religious freedom, and First Amendment speech and associational rights, and representing death row and other inmates across the country.
Representative Experience
Led the successful defense of Ford Motor Company in class litigation brought by Ford's former heavy truck dealers.
Litigated numerous disputes for Honeywell's Aerospace business, ranging from vendor disputes to consumer class actions.
Led Ford's defense of class litigation resulting in the favorable restructuring of the UAW retiree health benefit during the 2008-2010 recession.
Handled numerous takings cases for industrial and governmental clients, beginning with the largest federal inverse condemnation judgment in history.
Represented News Corp in litigation arising from the launch failure of an Intelsat satellite that left News Corp without capacity for a new venture.
Represented Kraft Foods in litigation enforcing favorable federal standard for net weight labeling enforcement by state and local government.
Defended Vassar College against defamation litigation arising from a professor's commentary on the federal investigation of the anthrax attacks.
Defended FX in defamation litigation arising from its exposé of the flawed Navy investigation of the tragic explosion aboard the USS Iowa.
Latest thinking and events