John H. Booher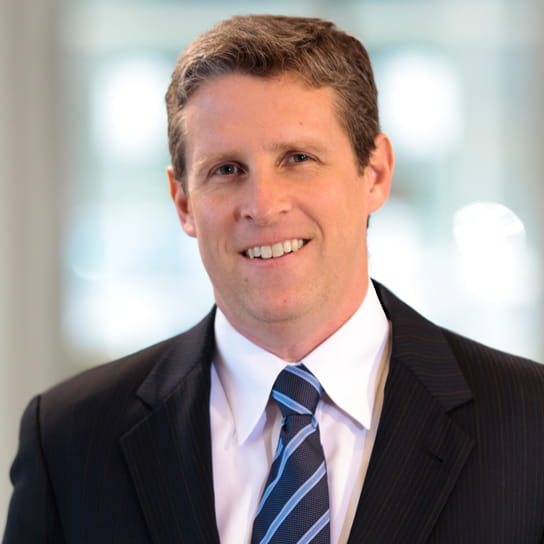 John Booher is a widely experienced corporate lawyer to whom clients turn when they have complex legal problems in need of pragmatic and timely solutions. John is particularly focused on representing clients in domestic and international mergers and acquisitions, venture capital transactions, and in the formation and growth of new businesses.
John believes in a team approach to working with his clients, focusing on their needs and priorities when crafting legal solutions. John works closely with clients in several industries and in multiple stages of development to become their trusted advisor. In particular, John has a wealth of experience representing clients in life sciences, healthcare, satellite/aerospace, government services, and technology. His clients include multinational corporations, private equity and venture capital firms, early- and growth-stage companies, and individual founders, entrepreneurs, and investors.
John has worked on a multitude of transactions across the full life cycle of a company, including formation and organization, initial and follow-on investments, recapitalizations, IPOs and follow-on public offerings, acquisitions and dispositions, wind-downs, and bankruptcies.
Representative experience
Representation of the Kodak Pension Plan of the UK in its acquisition of Eastman Kodak Company's Personalized Imaging and Document Imaging business.
Representation of LabCorp in its US$241m acquisition of MEDTOX Scientific, Inc. and in its US$925m acquisition of Genzyme Genetics.
Representation of Essex Corporation in its sale to Northrop Grumman Corporation for US$580m.
Representation of Torch Hill Investment Partners in its acquisition of Jameson, LLC from Carousel Capital.
Representation of Lockheed Martin Corporation in a US$1.5bn registered debt offer and in a US$728m exchange offer.
Representation of Camden Partners in numerous portfolio company investments and dispositions.
Representation of ABS Capital Partners in numerous portfolio company investments and dispositions.
2016-2017
BTI Client Service All-Star
BTI Consulting Group