John M. Basnage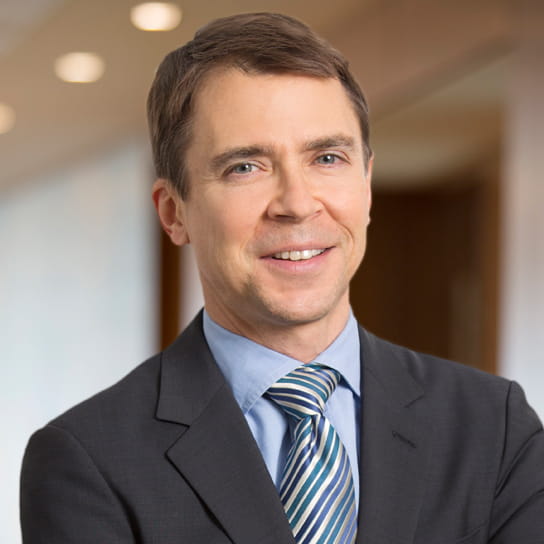 John Basnage's practice is primarily transactional and focuses on capital markets, international mergers and acquisitions, and general corporate advice to private and public companies. He heads our London US securities practice and co-heads the European equity capital markets practice. John represents issuers, underwriters/managers and selling shareholders on a wide range of global capital raising transactions, including IPOs, follow-on and secondary offerings, rights issues and other public offerings of equity, debt and convertible instruments; block trades and transactions directed at sophisticated/institutional investors conducted under Rule 144A and other private placement exemptions; and transactions conducted outside the United States in reliance on Regulation S. John also represents private and public companies in a broad range of merger and acquisition transactions, including public mergers, joint ventures, cross-border transactions, tender offers, and 'going private' transactions. John also advises clients on shareholder agreements, US Securities and Exchange Commission compliance, and reporting and corporate governance issues.
In addition he has advised clients in connection with US registered offerings, offerings conducted in accordance with the European Prospectus Directive and has advised on the establishment of European Medium Term Note (EMTN) and other debt programs and the placement of high-yield and sovereign debt instruments. John has advised numerous clients in connection with the establishment and maintenance of American Depositary Receipt (ADR) programs and with secondary listings in the United States.
John is recognized as a 'leading lawyer' by the IFLR and has been recognized in Legal 500, most recently stating that he 'is a 'great asset' who knows his way around complex international work'. He has practiced in London and New York for over 18 years.
Representative experience
JP Morgan, Cazenove, Cekos Securities and Oakley Capital on Zegona Communications plc's £251m placing to part fund the €640m acquisition of Telecable S.A.
Citi on the 2015 €1bn rights offering of Deutsche Telekom AG.
Holtzbrinck Ventures GmbH on the $85m IPO of CafePress Inc. on NASDAQ.
JP Morgan on the £73.5m placing of shares of Regus plc held by Mark Dixon in an accelerated book-build.
Leading global technology company on its US$12bn corporate bond issue underwritten by Goldman Sachs and Deutsche.
Lockheed Martin Corporation on its SEC-registered U.S.3.25bn offering notes in, underwritten by Goldman Sachs, J.P. Morgan and Morgan Stanley served as lead underwriters.
Credit Suisse and Deutsche Bank on the €180m IPO of SLM Solutions CmbH.
Bank of America Merrill Lynch and UBS on the €195.1 capital increase of Deutsche Wohnen AG.
Jefferies, Berenberg and Shore Capital on the £100m IPO of Market Tech Holdings Limited on AIM.
Master Drilling Group Limited in connection with its U.S.$46m IPO on the JSE.
HICL Infrastructure Company Limited on its £250m equity capital raising under Rule 144A and listing on the London Stock Exchange.
Latest thinking and events
Hogan Lovells Publications
Client Notes
Capital Markets Newsletter