Jeffrey J. Tolin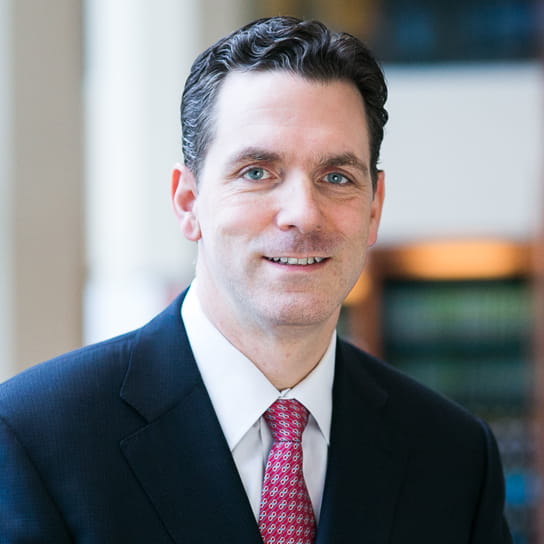 Jeff Tolin uses sophisticated techniques, including corporate, partnership, and hybrid structures, to ensure tax efficiency for his clients and allow them to reach their business objectives. Above all else, Jeff understands that tax planning and structuring must be consistent with client businesses and goals, so he focuses on finding practical, effective solutions that align with his clients' vision.
Jeff is broadly experienced in a variety of industry sectors, including telecommunications, media, and technology; pharmaceuticals; and automotive. His clients include multinational corporations, partnerships, private equity funds, and non-U.S.-resident individuals. He is also experienced with charities and other tax-exempt organizations.
On transactional matters, Jeff engages in structuring, contract negotiation, and post-transactional planning, with a particular focus on international aspects. He also advises large clients in connection with long-term tax planning and the management of their tax environments, as well as with compliance and audit matters.
Jeff has written extensively for and contributed to New York State Bar Association reports on United States international tax topics. A featured speaker and panelist at numerous international tax conferences, he has lectured in continuing legal education programs both within Hogan Lovells and at client facilities.
Representative experience
Representing a pharmaceutical corporation in connection with the acquisition of three U.S. targets.
Representing a computer hardware manufacturer in connection with the simultaneous acquisition of related Danish and U.S. targets.
Representing a publishing corporation regarding the acquisition of a Canadian publishing company with worldwide manufacturing and distribution.
Representing a global media and entertainment corporation in connection with the formation of a joint venture to create and produce television program.
Representing an engineering corporation in the acquisition of a multinational engineering and design firm.
Representing a U.S.-owned Asian television channel business in the buyout from its partner of an interest in an Asian sports channel business.
Representing a department store corporation in connection with the formation of its first store outside the United States.
Representing a global media and entertainment corporation in connection with a tax-free spin-off.
Latest thinking and events
Hogan Lovells Publications
Tax Alert
Hogan Lovells Publications
Published Works
US foreign tax credit restrictions in Education Jobs and Medicaid Assistance Act
International Tax Newsletter
Published Works
International Aspects of the Dividend Rate Reduction Under U.S. Jobs and Growth Act of 2003
Journal of International Taxation