Jeffrey M. Hurlburt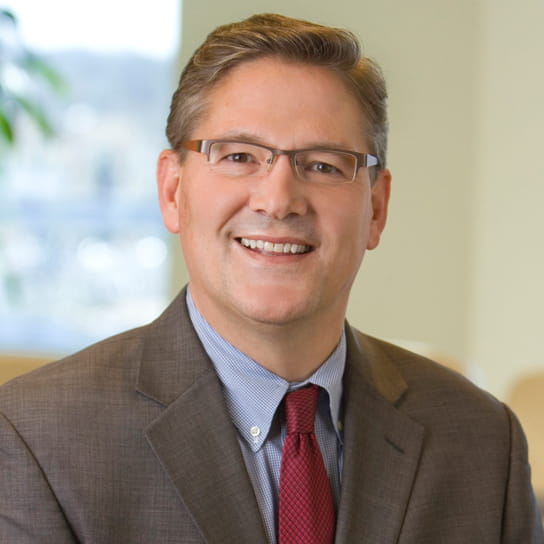 For over 25 years, Jeff Hurlburt has advised investors, including private equity (PE) and venture capital (VC) investors; corporate clients; and investment banks active in a variety of industry sectors. Many of his clients are in the technology, media, and telecom; and life sciences industries.
Since starting his practice in New York City in 1988, and moving to London to practice in 1997, Jeff has continued to focus on a variety of international financial transactions. Jeff's deal experience includes effectively negotiating and closing a multitude of cross-border mergers and acquisitions (M&A), international private equity and venture capital transaction (both on behalf of companies and investors), U.S. and international private placements and public offerings including Rule 144A, Regulation S and dual-listed offerings.
Jeff also is actively involved in our international fund formation practice and is a key member of our Scandinavian-focused client group, having represented a number of Norwegian, Swedish, and other Nordic clients over the years.
Representative experience
Advising UK-based Supponor Ltd., in a variety of general corporate, investment, and restructuring transactions.
Representing Northzone Ventures in the formation of their TMT-focused venture capital funds and a variety of their international transactions.
Representation of the underwriters of a EUR$2.9bn initial public offering of a European Internet and telecommunications services provider.
Representing the International Finance Corporation on a variety of equity-related investments and transaction matters.
Represented Pronova Biopharma in its NOK 2.7bn IPO on the Oslo Stock Exchange, including a Rule 144A private placement into the United States.
Advising a syndicate of VC and other selling shareholders in connection with the US$85m sale of Arieso, Ltd., to U.S. publicly traded JDSU.
Advising a syndicate of European VC investors in the US$123m sale of Alphamosaic Limited to U.S. publicly traded Broadcom, Inc.
Advised Herkules Capital et al on EUR$662.9m acquisition of Nordic oil & gas service company from a syndicate of UK and European PE investors.
2012-2017
M&A/Corporate and Commercial: Venture Capital and Emerging Companies
Legal 500 US
2017
Investment Fund Formation and Management: Private Equity Funds
Legal 500 US
2007, 2011-2014
Mergers, Acquisitions, and Buyouts: Private Equity Buyouts
Legal 500 US
2007-2009
M&A: US Capability
The Legal 500 UK Edition
2009
Chambers UK, Private Equity: Buyouts
2007-2009
Venture Capital
The Legal 500 UK Edition
2007-2008
UK Legal Expert, Corporate/M&A
Legal Business
2008
Acquisitions Monthly, "Nordic M&A Adviser of the Year Award" Team Leader
Latest thinking and events
Hogan Lovells Publications
Marketing Funds to EU Investors after 22 July 2014
Hogan Lovells Publications
Hogan Lovells Alert
Hogan Lovells Publications
Joint Private Equity and Executive Compensation, Employee Benefits, and Share Incentives Alert
Hogan Lovells Publications
Private Equity Alert
Hogan Lovells Publications
Private Equity Alert