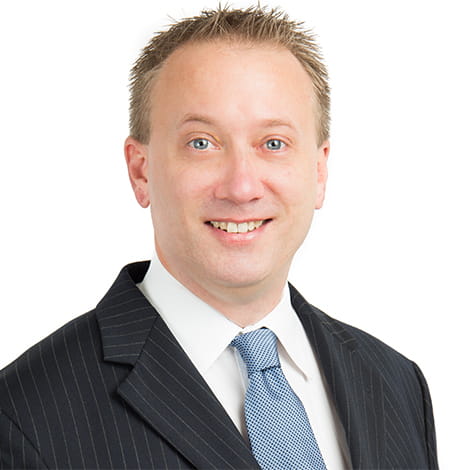 "Jeff Olson is highlighted by one client as 'thorough, responsive and very easy to deal with.'", Chambers Asia-Pacific
As a partner in the Corporate practice, Jeff Olson has more than 10 years' experience helping private equity firms, venture capital investors, and corporations of all shapes and sizes complete complex multi-jurisdictional M&A and joint venture transactions in Asia and the U.S.
Representing clients in industries as diverse as agriculture, real estate, food and beverage, healthcare, oil and gas, tobacco, and media, Jeff combines mature market experience with emerging market know-how to guide his clients through a rapidly evolving legal and regulatory landscape.
Vietnam and ASEAN are changing by the day, presenting both opportunities and obstacles for clients. Having practiced in New York, Tokyo, and currently Vietnam, Jeff knows what it takes to execute deals in challenging markets.
Awards and recognitions
2018
Corporate/M&A (Vietnam)
Chambers Asia-Pacific
Education and admissions
Education
University of Hawaii at Manoa, 2005
M.A., Texas A&M University, 2000
B.A., Texas A&M University, 1995
Memberships
Registered foreign lawyer in Vietnam
Bar admissions and qualifications
New York
Representative experience
Advising Kinh Do Corporation in connection with the sale of its snack business to Mondelez International.
Advising a Singapore-based private equity firm on the acquisition of convertible debt instruments issued by a leading restaurant chain operator in Vietnam.
Advising a Singapore-based private equity firm on the acquisition of a minority stake in a leading distributor and manufacturer of crop protection chemicals in Vietnam.
Advising a Vietnam-focused investment fund as secured lender on exchangeable financing arrangement to fund acquisition of a Ho Chi Minh City residential real estate project.
Advising GE Oil & Gas on the acquisition of John Wood Group's well support division for U.S.$2.8bn.
Advising Misys plc on the sale of All scripts-Misys Healthcare Solutions, Inc. for U.S.$1.3bn.
Advising Global Advanced Metals Pty Ltd on the acquisition of Cabot Corporation's supermetals business for U.S.$450m.
Advising NBC Universal and CBS on the sale of its stake in The Sundance Channel to Rainbow Media Holdings for US$496m.
Advising JBS S.A. (Friboi), a leading Brazilian beef producer, on the acquisition of Smithfield Foods' beef division for US$565m.
Advising Computershare Limited on the acquisition of Bank of New York Mellon's shareowner services business for US$550m.
Advising Imperial Tobacco Group plc on the acquisition of U.S.-based tobacco distributors Lignum-2, Inc. and L2 Holdings, Inc.
Advising Thomson Reuters (Legal) Inc. on the acquisition of India-based legal process outsourcing provider Pangea3 Inc.
Advising Thomson Reuters (Tax & Accounting), Inc. on the acquisition of property tax automation and land registry software provider Manatron, Inc.
Advising PTT Chemical Group Public Company Limited on the acquisition of a majority stake in US-based industrial biotechnology company Myriant Technologies, Inc.
Advising NBC TV Stations Sales & Marketing, Inc. on the acquisition of the marketing and promotional business and operations of Skycastle Entertainment.
Advising Kirin Holdings Company, Ltd on the multistage acquisition and financing of US-based Nawgan Products, LLC.
Advising International pipe fabrication and manufacturing company on the formation of a 50/50 joint venture with a South Korean engineering and construction company.
Advising Thai Summit Autoparts Industry Co., Ltd on the acquisition of a majority of the share capital of Japanese autoparts manufacturer Ogihara Corporation.
Advising Taiyo Nippon Sanso Corporation on the acquisition of global helium assets from Linde AG and The BOC Group plc.
Advising Toyo Engineering Corporation on a bid to acquire ABB's downstream oil and gas business Lummus Global.