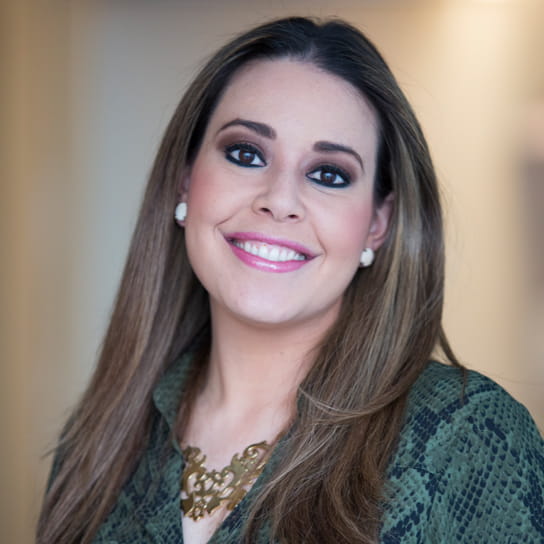 "Noted by sources for the quality of her environmental practice. She is experienced across the spectrum of environmental matters, including emissions, water exploitation and waste."

Chambers and Partners Latin America 2016
The evolution of environmental law in Mexico requires both local and foreign clients to stay focused on understanding, and complying with, new regulations. Jeanett Trad provides these clients with pragmatic, business-centered advice on a range of environmental issues, both from a general compliance and litigation perspective as well as for specific transactional matters.
Jeanett helps clients identify and deal with issues related to environmental impact and risk, waste management, exploitation of national waters, and aspects related to waste water discharges, air emissions, climate change, and renewable energy. She is attuned to the needs of companies in industries including chemical, pharmaceutical, electronics, energy, infrastructure, and real estate. She also assists clients with due diligence matters for local and cross-border transactions.
Jeanett began her professional career at Hogan Lovells while studying at law school at Universidad Iberoamericana. She later earned an LL.M. at UC Berkeley School of Law, which has further honed her ability to handle the application of international guidelines and regulations for foreign companies. Jeanett teaches law at Universidad Iberoamericana, and writes and presents on environmental issues as a member of the Center of Legal and Environmental Studies.
Awards and recognitions
2020
Environment (Mexico), Up and Coming
Chambers Latin America
2017-2019
Environment (Mexico), Associate to watch
Chambers Latin America
Education and admissions
Education
Law Degree, Universidad Iberoamericana, 2006
M.A., University of California, Berkeley, CONACYT scholarship
Memberships
Member, Ilustre y Nacional Colegio de Abogados de México, A.C.
Contributor, Derecho Ambiental y Ecología of the Centro de Estudios Jurídicos y Ambientales, A.C.
Representative experience
Assisted Dowell Schlumberger with environmental permit strategy for superficial exploration activities in the Gulf of Mexico.
Assisted Hewlett-Packard Mexico with waste management and lobbying strategies for upcoming regulations and/or amendments.
Assisting Givaudan de Mexico with waste management matters (chemicals) with contractors and third parties.
Assisting Procter & Gamble Manufactura with a strategy for shutting down a paper manufacturing facility.
Assisting Carpenter Technologies Corporation with delineating restructure and permitting process for all facilities operating in Mexico.
Assisting Pfizer Inc. to obtain the authorization of a remediation program and transfer remediation obligations.
Assisting Fitesa with modifications of water concession and restructure of water management.
Assisting Smurfit Carton y Papel with modifications of water concession and restructure of water management.
Assisting Energy Transfer Partners with delineating permitting strategy for construction of cross-border gas pipeline and obtaining permits.
Assisted FINSA with due diligence matters for acquiring different properties in Mexico.
Assisted Schneider Electric with delineating permitting processes and requirements for new manufacturing facilities in Mexico.
Assisted with due diligence for the acquisition of a property and transfer of water and beach concessions in regards to other property in Mexico.