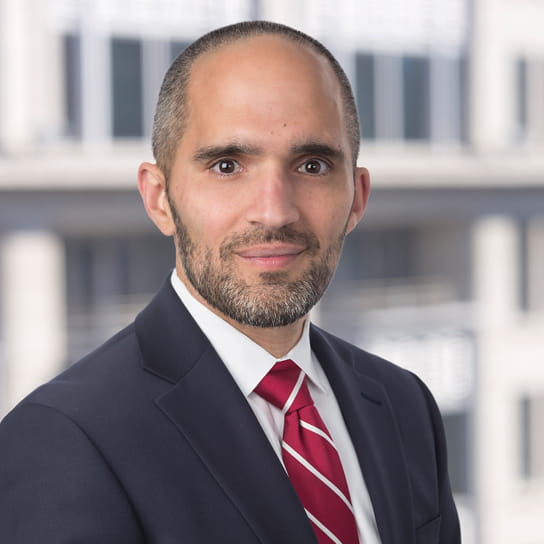 With more than 15 years in the communications industry, Sasha Javid has developed deep understanding of the legal, technical, and business challenges faced by clients in the technology, media, and telecoms sector.
Sasha joined the firm after serving as Chief Data Officer and Legal Advisor to the Federal Communications Commission's (FCC) Incentive Auction Task Force, which was responsible for implementing the world's first two-way spectrum auction. At the FCC, he led an operations research team tasked with developing optimization models to study key policy issues. He also played a pivotal role in negotiating international agreements and in writing FCC Public Notices on critical incentive auction-related issues such as broadcaster interference protections, clearing target determination, and opening prices for the reverse auction.
Prior to his government service, Sasha founded and successfully sold RadioSherpa, which developed the first real-time guide for HD Radio. In addition, he was the first employee at a mesh networking company that was a pioneer in the IoT space. Sasha was also a venture capitalist and management consultant focused on telecom.
Education and admissions
Education
J.D., University of California, Los Angeles, School of Law, 2012
B.S., University of Pennsylvania, Wharton School of Business, 1998
Bar admissions and qualifications
District of Columbia
California