James S. Allred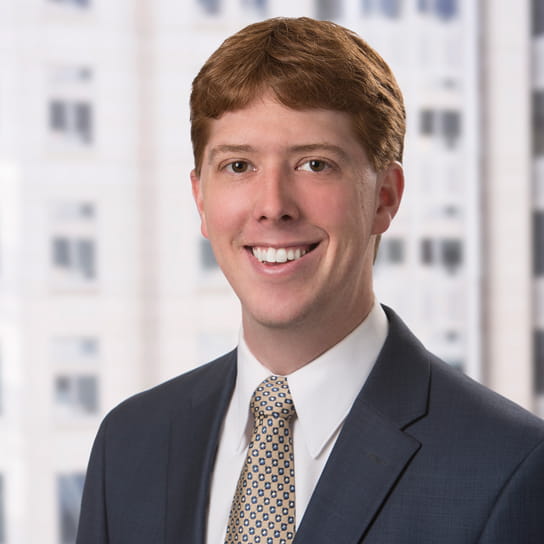 Practice Group
Regulatory
A life sciences lawyer with a background in both biochemistry and bioethics, James Allred counsels pharmaceutical and biotechnology companies big and small on a range of FDA regulatory matters. His practice centers on lifecycle management through the regulation of pharmaceutical and biological products by the FDA and related federal and state entities.
James focuses in particular on the implications of the Drug Quality and Security Act (DQSA) for lifecycle management. He advises clients on the federal and state regulatory scheme under DQSA governing pharmacy compounding and outsourcing facilities to guide decisions in new product development and protecting marketing exclusivity. He also counsels companies on the scope of marketing exclusivities granted under the Hatch-Waxman Act. In addition, James provides guidance on drug supply chain security and has advised controlled substance manufacturers on FDA regulation of the distribution and marketing of opioid products. He regularly contributes to citizen petitions to the agency on a variety of lifecycle management issues.
As a former law clerk to the Hon. Jerome Holmes of the Tenth Circuit, James integrates his regulatory advice with a deep understanding of the challenges businesses face in litigation. It is this experience that has allowed him to guide clients through groundbreaking litigation regarding the limits of state regulation of pharmaceuticals and federal regulation of active pharmaceutical ingredients.
While in law school, James was editor in chief of the Journal of Law and Politics and was president of the Health Law Association. He earned a bachelor of science degree in chemistry with a concentration in biochemistry from the University of North Carolina at Chapel Hill, where he was a Morehead-Cain Scholar and a laboratory assistant in the departments of chemistry and molecular genetics. He has also previously worked for an international biotechnology corporation, a major patient advocacy organization, and a hospital system.
Latest thinking and events
Publications
Pharmaceutical Client Alert
Hogan Lovells Publications
Biosimilars Law Blog
Hogan Lovells Publications
Medical Device and Pharmaceutical/Biotech Alert
Hogan Lovells Publications
Medical Device Alert