Jacopo Bartolomeo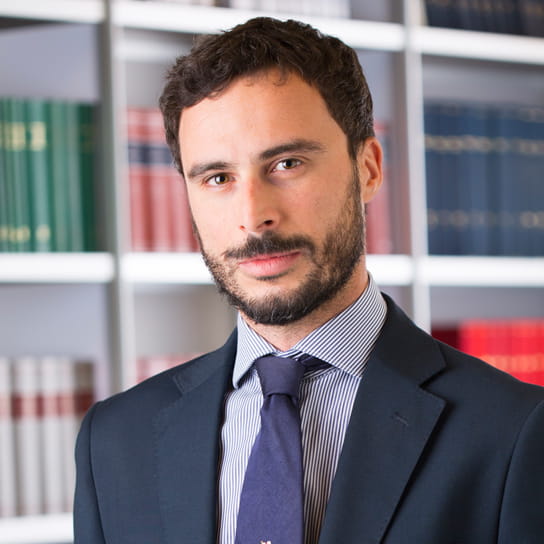 Languages
English, Italian, French
Practice Group
Litigation
After his graduation (magna cum laude) in private international law and a learning experience in Paris, in the last 7 years Jacopo Bartolomeo has gained knowledge and experience in a number of areas of domestic- and cross-border litigation, including product liability, mass torts as well as commercial litigation, developing deep knowledge of diverse industry sectors ranging from household appliances, life sciences, automotive and tobacco. Jacopo also advises on product safety and product compliance issues.
No matter what is at stake, if it has to do with consumer law or product safety and compliance, international clients can always rely on Jacopo's knowledge of Italian and European laws and regulations and on his straight-to-the-point approach. Being familiar with a large range of industry sectors, he is always in the position to thoroughly understand clients' needs, providing the most effective advice.
When managing complex cross-border litigation, Jacopo works in co-ordination with colleagues from various jurisdictions in Europe and in the US. Clients can always count on his extensive experience in non-contentious advice with reference to product safety and compliance issues, which allows him to properly advise on remedies and strategies to manage potential exposure to criminal or regulatory investigations. Jacopo also handles complex commercial, contractual and supply chain disputes, often involving issues of private international law.
Representative Experience
Assisting leading electronic equipment manufacturers as well as tools and storage providers in product liability claims brought by consumers.
Assisting clients in diverse industries (lifescience, household appliance, electric and electronic appliances, automotive) on non-contentious issues (product recalls, product compliance European product regulations).
Assisting a leading electronic equipment manufacturers in a disputes brought by a former distributor for alleged abuse of dominant position and unfair practices.
Assisting a leading fashion brand in post M&A and contractual litigation.
Latest thinking and events
Hogan Lovells Publications
Product Liability Alert
Hogan Lovells Publications
Hogan Lovells Publications
Product Liability Alert
Hogan Lovells Publications
Hogan Lovells Publications
Hogan Lovells Publications