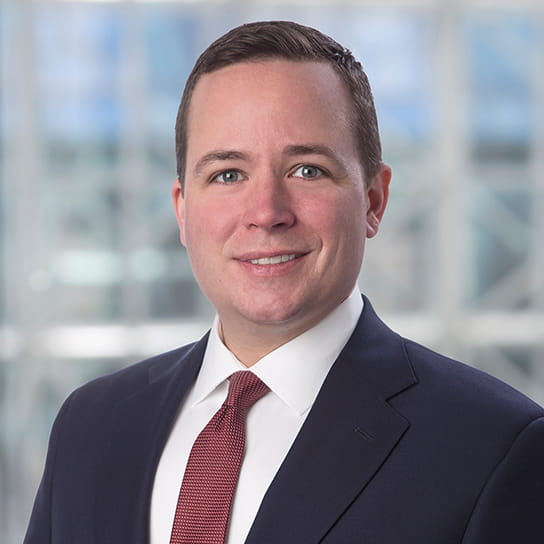 For over 15 years, Jack Jacobson has represented corporations, coalitions, nonprofit organizations, and associations before federal, state, and local governments and policymakers.
As a policy adviser, he works with clients on a wide variety of matters related to emerging energy technologies, natural resources, environmental management, and education policy. Jack understands his clients' business models and uses their market differentiators to more effectively engage Congress and the administration.
Prior to joining Hogan Lovells, Jack was a policy adviser in the Washington, D.C. office of a Western regional law firm where he represented corporate and nonprofit clients before Congress and federal agencies. Those clients included a natural gas research consortium, a major energy efficiency manufacturing company, and a public power system.
Jack previously served as a senior account executive for public affairs at a global public relations firm, where he employed creative problem-solving skills to influence congressional and state policy initiatives. He coordinated media campaigns, provided government relations advice, and developed outreach plans focused on increasing client visibility and proactively positioning clients in key reputation areas.
Prior to that, Jack worked at a nationally recognized public affairs firm, aiding a host of energy and environment clients to meet their government relations, public affairs, and public relations objectives. Before that, he was a lobbyist at a boutique energy and environmental lobbying firm specializing in public power, natural gas, and nuclear issues.
In 2012, Jack was elected to the D.C. State Board of Education, the District of Columbia's statewide education policy body. He currently serves as president of the board, and formerly chaired the board's Implementation and Oversight Committee.
Education and admissions
Education
B.A. Government and International Affairs, Augustana College, 2000
Memberships
Board of Trustees, Point Foundation
Co-Founder and Former Vice President, South Dakota State Society
Former Advisory Neighborhood Commissioner
Former Secretary-Treasurer, Q Street
President, D.C. State Board of Education
Representative experience
Assisted a global manufacturing company in seeking modifications to major pipeline safety reauthorization legislation.
Successfully resolved a humanitarian issue at the D.C. jail for a pro bono client.
Drafted legislation on behalf of an energy research organization to authorize a long-term federal R&D program.
Assisted a domestic agriculture nutrient supplier to amend mineral development legislation.