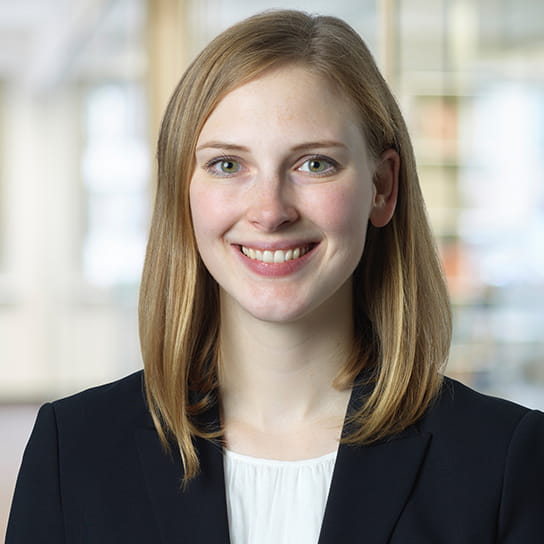 Ina Bruns provides comprehensive advice in the area of data protection and IT law. Her practice focuses on advising national and international clients on data privacy issues, in particular on the implementation of the European General Data Protection Regulation in companies and other data protection compliance issues. This includes, for example, the drafting of data processing agreements and privacy policies. Furthermore, she advises her clients in drafting and negotiating contracts in the field of IT law.
Ina advises her clients on issues of European and national data privacy law, including data processing agreements, privacy policies, records of processing activities, website compliance and legal issues in the field of online marketing. Another focus of her work is advising on digital health products from a data protection perspective. Ina also advises on IT law issues, such as the drafting and negotiation of software and project contracts.
Ina studied law in Osnabrück and Münster with a focus on media law and worked at the Institute for Information, Telecommunication and Media Law at the University of Münster for several years. During her legal clerkship she worked for a large commercial law firm in London.
Education and admissions
Education
Second State Exam in Law, Higher Regional Court of Dusseldorf, 2017
Dr. iur., University of Münster, 2015
First State Exam in Law, University of Münster, 2012
Representative experience
Comprehensive advice to German client regarding records of data processing activities for the corporate group.
Advice on privacy law for the redesign of a patient platform for the processing of health data and drafting of required data protection texts.
Ongoing advice to various national and international clients on privacy and competition law related questions regarding online marketing and website compliance.
Advising an intralogistics service provider on data flows within the corporate group and drafting corresponding data protection contracts.
Ongoing advice to different clients on fulfilling data subjects' rights under the European General Data Protection Regulation.