Ian Jacobsberg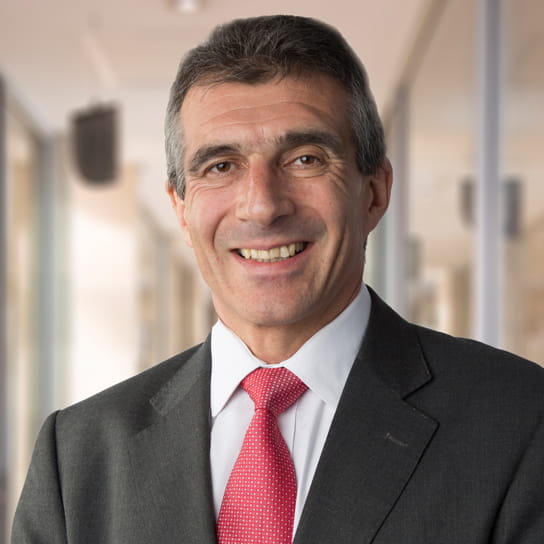 Languages
English, Afrikaans, French, German
Ian Jacobsberg's skill-set includes giving advice on competition law, franchising, product distribution, advertising and sponsorship, and the protection and licensing of intellectual property and branding.
He acts for numerous South African and international household names in the franchising industry and has prepared franchise and related agreements for franchises in diverse industrial and commercial sectors.
When it comes to competition law, Ian has assisted in obtaining clearances of mergers in diverse industries, which include mining, IT, consumer goods, consulting services and steel production. He also regularly advises clients in regard to allegations of prohibited practices, including price fixing, market division and abuses of dominance. His clients include multinational companies in the petrochemicals, automotive and security industries.
Ian also provides advice on regulatory matters to numerous clients in regulated industries such as pharmaceuticals, education and aviation.
He has advised many international companies on the protection of foreign intellectual property rights in South Africa, including trademarks, copyright and know-how. This includes drafting of licensing agreements and assignments of all forms of intellectual property rights, both registered and unregistered.
Ian is a past chairman of the Franchise Association of South Africa and sits on its council and executive committee. He is also a commissioner of the Small Claims Court.
He was awarded the Restaurant Association of South Africa Rosetta Award for Best Industry Personality 2009, and has also been recommended in Who's Who Legal : Franchise every year since 2012.
Ian has contributed the South African chapter of the 2nd Edition of The Franchise Law Review.
Representative experience
Acting for a multi-national sporting goods company with regard to the protection of its trademarks in South Africa.
Acting for multi-national franchisors in the establishment of their businesses in South Africa in the food, education, sports coaching and retail sectors.
Advising the dealer network of a major petroleum supplier in regard to various issues arising from their standard dealer agreements.
Acting for a multinational agricultural automotive company in an investigation by the Competition Commission into its dealer network.
Advising a local university in an investigation by the Competition Commission into an exclusive supply arrangement.
Advising an international manufacturer of processed fruit products in relation to the protection of its trademarks and product labelling requirements.
Drafting agreements for acquisition by a property and retail investment company of various retail shopping malls.
Advising a US-based university in regard to an agreement for co-operation with a local university on research and development.
2012-2016
Recommended
Who's Who Legal : Franchise
2009
Restaurant Association of South Africa Rosetta Award for Best Industry Personality
Latest thinking and events
Publications
Without Prejudice
Hogan Lovells Publications
TCPA Alert