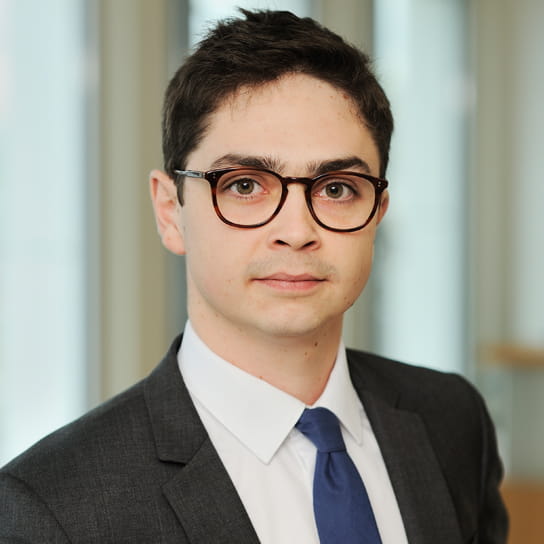 Ghislain Houssel
Associate, Paris
Ghislain Houssel joined the Paris Litigation team of Hogan Lovells in 2016. He specializes in product liability, product safety and commercial litigation.
He intervenes regularly on regulatory matters, advising global companies particularly in the industrial and consumer goods sector.
Furthermore, Ghislain also intervenes on asbestos-related litigation and therefore regularly appears before Labor and Social Security Courts.
Ghislain has a double degree in French and German law from the Université Paris X Nanterre and Universität Potsdam as well as a postgraduate degree in International Commercial Law from the Université Paris 1 Panthéon Sorbonne.
Education and admissions
Education
Postgraduate Degree in International Commercial Law, Université Paris I, Panthéon-Sorbonne, 2013
Postgraduate Degree in International and European Law, Université Paris X Nanterre / Universität Potsdam, 2012
Graduate Degree in French and German Laws, Université Paris X, Nanterre, 2011
Representative experience
Representing a worldwide automotive manufacturer in a French investigation over diesel emissions.
Assisting a leading American IT consumer products manufacturer in defending product liability and product safety claims made by French consumers.
Assisting a car equipment manufacturer, including global coordination in the scope of a worldwide regulatory survey for implementation of a camera recording process.
Assisting leading international clients in a wide range of French asbestos-related disputes, incl. gross negligence claims and anxiety claims filed by former employees.