Henry Wheare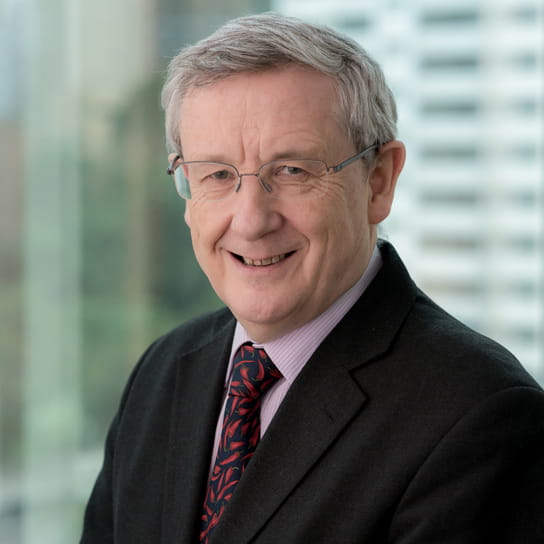 Practice Group
Intellectual Property
Henry has been practicing as a lawyer in Hong Kong for more than 30 years.
He is an approachable, straightforward and trusted adviser to clients and colleagues alike. With vast experience and intimate knowledge of IP in Asia, he is highly regarded by his peers and technically first class.
He goes to great lengths to get to grips with the fine details of clients' businesses and branding. He quickly embraces new areas of practice, prides himself in being up to date and is at the forefront of practitioners in the region tracking the latest IP developments.
Highly Recommended Lawyer for Hong Kong Patent Litigation and Transactions
'A leader in the IP Space in China'
Representative Experience
Hong Kong Court of Final Appeal on interpretation of infringement provisions of Trade Marks Ordinance and the scope of dilution claims in passing off.
Hong Kong Court of Final Appeal on the extra-territorial scope of delivery up orders.
Patent and regulatory advice in relation to originator and generic drugs.
Patent dispute involving Hong Kong and China cross-border strategy.
Cross border seizure and asset freezing orders in support of anti-counterfeiting strategy.
2001-2012
Leading Individual in Intellectual Property
PLC Which Lawyer?
2001-2012
Leading Individual in Intellectual Property
Legal 500 Asia Pacific
2015
Highly Recommended Lawyer (Hong Kong: Patent Litigation and Transactions)
IAM Patent 1000
2005-2012
International Who's Who of Business Lawyers in Patents
2005-2012
International Who's Who of Business Lawyers in Trademarks
2008-2012
Chambers Asia Pacific, Leading Individual in Intellectual Property
Latest thinking and events
Hogan Lovells Publications
Hogan Lovells Publications
Hogan Lovells Publications
Hogan Lovells Publications