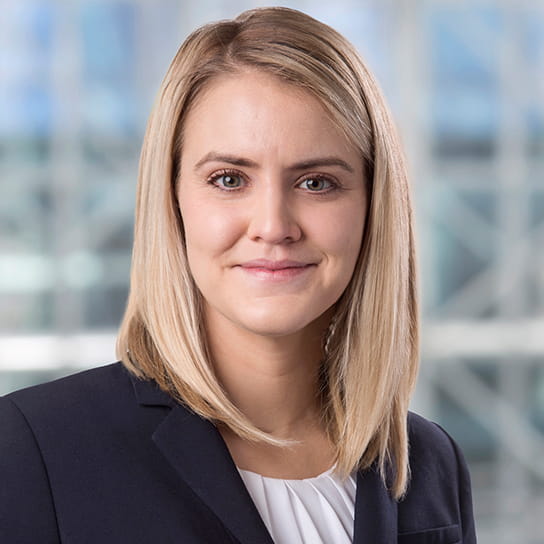 Carrie Hammer guides companies through criminal, civil and internal investigations, and counsels them through related litigation. 
Carrie has represented clients through complex internal, federal and state investigations related to antitrust laws, the False Claims Act, the Anti-Kickback statute, and other fraud and healthcare-related statutes. In connection with these cases, she has interviewed witnesses, prepared government presentations, and drafted diverse filings. 
Carrie has also worked closely with clients in the healthcare industry on issues such as violations of the the Federal Food, Drug, and Cosmetic Act, sales and marketing of medical devices and groundbreaking drugs, and market coordination.  She has also assisted clients in the communications, automotive, and technology sectors with a wide range of issues. 
In her pro bono practice, Carrie has worked extensively on criminal justice matters, with a focus on juvenile justice and international human rights. She has represented clients on death row in state and federal post-conviction proceedings in Texas. She has also represented victims of human trafficking and clients in cases seeking civil orders of protection in the District of Columbia and Illinois. Armed with an LL.M. in human rights, she has done a considerable amount of internationally focused pro bono work.
While in law school, Carrie was a member of the Northwestern Pritzker School of Law's Juvenile Justice and International Human Rights Clinics, and served on the editorial board for the Northwestern University Law Review.
Education and admissions
Education
LL.M., Northwestern University School of Law, with honors, 2018
J.D., Northwestern University School of Law, cum laude, 2018
B.A., Barnard College, magna cum laude, 2010
Bar admissions and qualifications
District of Columbia
Illinois
Representative experience
Represented a major medical device manufacturer in an investigation rooted in a False Claims Act qui tam suit, resulting in a declination by DOJ, followed by a voluntary dismissal by the relator.