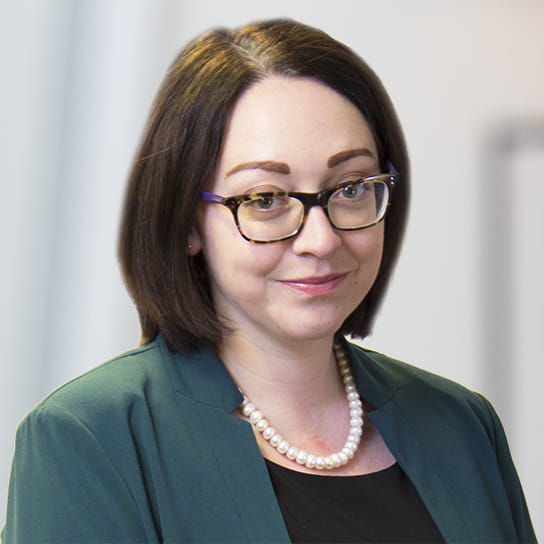 Hannah Guirao
Associate, London
Hannah combines her legal training with commercial sensibility and her willingness to cut through complexity to the key issues at hand.
Previous extensive experience as a programme management consultant before transferring to the legal profession gave Hannah a passion for straight talking and stakeholder engagement.
She is focussed on building a wide-ranging practice advising financial institutions on outsourcing, distribution and strategic partnerships and the regulatory environment governing them.
She has had the pleasure over both careers of advising a variety of clients on finance, outsourcing and technology matters including banks, insurance companies, investment firms, a multinational telecommunications provider and a leading global brewer.
Representative experience
Advising on UK and European financial services law, including the FCA and PRA Handbooks.
Preparing and reviewing commercial contracts such as outsourcing agreements for major UK financial institutions.
Assisting with regulatory due diligence and transaction documentation in relation to acquisitions and disposals of UK regulated entities.
Advising on amendments to client-facing documentation for major UK financial institutions relating to a variety of investments.
Latest thinking and events