Guillermo Meilán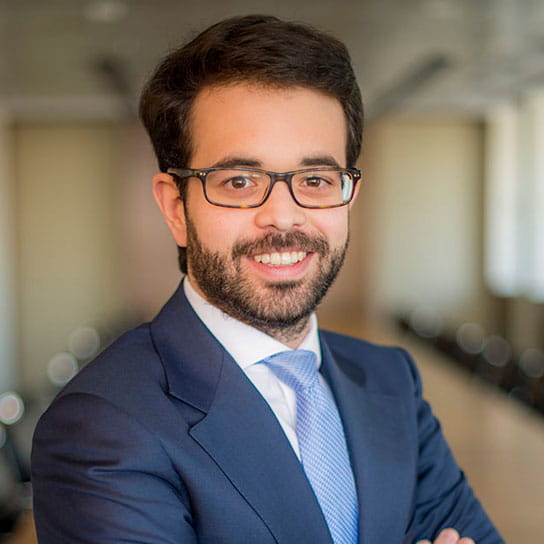 Languages
English, French
Practice Group
Litigation
As an associate in our IWCF Group, Guillermo Meilán focuses his practice on business criminal law, advising Spanish and international clients, including companies and individuals, involved in criminal investigations or court proceedings, acting either as prosecuting party or defence. He also advises in the development of corporate compliance programs, internal investigations and whistleblowing.
Guillermo holds a degree in Law and in Economics by Universidad Carlos III de Madrid, and a Postgraduate qualification in Compliance. Prior to joining Hogan Lovells, he worked as an intern at a competitor law firm and at a public body.
Representative Experience
Reviewing the corporate compliance program of the Spanish subsidiary of one the world's largest iron and steel companies.
Advising a leading Spanish capital risk fund in an internal investigation and criminal proceedings in relation with potential misappropriation/corporate offences.
Advising a world leading manufacturer of lighting systems in an internal investigation in relation with potential forgery offences committed by several employees.
Advising one of the world's largest clinical laboratories in an internal investigation of its Spanish subsidiary in relation with potential corruption offences.
Assisting a Detroit-based automotive group in the production of a criminal third party due diligence report affecting one of its most important Spanish suppliers.
Representing a Detroit-based automotive group in criminal proceedings in relation with potential misappropriation and fraud offences committed by a car dealer.
Latest thinking and events
Hogan Lovells Publications
'Product Liability Alert, Hogan Lovells
Hogan Lovells Publications
Product Liability Alert
Hogan Lovells Publications
Product Liability Alert
Hogan Lovells Publications