Daniel S. Graulich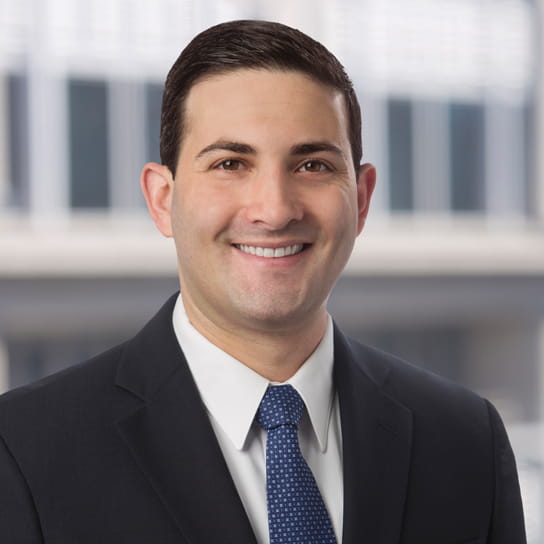 Practice Group
Regulatory
Dan Graulich provides antitrust guidance on all aspects of mergers and acquisitions. Leveraging his multi-disciplinary background in law, economics, public policy, and business, Dan works with companies and individuals through each stage of the merger review process and regularly advises clients on antitrust risk assessments, compliance with reporting requirements, and due diligence and integration planning.
Dan also helps clients review contract terms and manage document productions and strategies for responding to government investigations. Dan has assisted in representing clients in matters before the U.S. Department of Justice and Federal Trade Commission.
Dan's practice also encompasses non-merger civil and criminal investigations, antitrust litigation, and consumer protection. Additionally, Dan has counseled clients on a range of antitrust issues, such as strategic collaborations and joint ventures, information exchanges between competitors, and pricing and distribution practices. Dan is an active member of the ABA Section of Antitrust Law and currently serves as the Young Lawyer Representative for the Distribution and Franchising Committee.
While at the University of Virginia School of Law and Frank Batten School of Public Policy and Leadership, Dan was the first student to successfully complete a joint degree in Law and Public Policy (JD-MPP). Dan also worked as a research assistant for professors at both schools, served as a teaching assistant for a Law & Economics seminar, participated in the Virginia Environmental Law Journal as an articles editor, and gained a variety of professional experience in the government as a legal intern with the Federal Communications Commission and Federal Mine Safety and Health Review Commission. Prior to law school, Dan interned at several think tanks and governmental research organizations, including the Federal Reserve Board of Boston and the Heritage Foundation.
Latest thinking and events
Hogan Lovells Publications
Antitrust Alert
Published Works
When Talk is "Cheap": Antitrust Risk for Earnings Calls After In re Delta/AirTran Baggage Fee Litigation
ABA Antitrust Section Transportation and Energy Industries Committee's Newsletter
Published Works
Two-Sided Market Analysis Following Amex and Its Application in the SABRE
ABA Antitrust Section Trial Practice Committee "Trying Antitrust" Newsletter
Published Works
Software Services and Information Sharing: A Review of the DOJ's Business Response Letter to Amadeus and Mystic on Their Proposal to Offer a Pricing Aggregation Service
ABA Antitrust Section Federal Civil Enforcement Newsletter
Published Works
Antitrust Risks for Companies in Dual Distribution Networks Following Fortiline
Antitrust Law ABA Young Lawyers Division Committee Newsletter