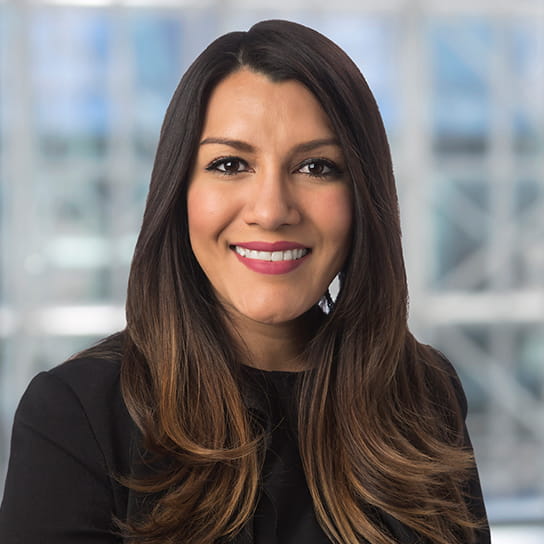 As a creative and strategic bilingual leader, Ariana Solis Gomez brings over eight years of international multicultural marketing, communications, and public relations experience to our Strategic Communications team.
Ariana helps clients marry legal strategy with their reputation and brand. She provides complete solutions by cultivating, managing, and leveraging an organization's media partnerships to amplify their message. Ariana further offers assistance in increasing brand visibility as well as researching cross key publics.
Ariana is known to be at her clients' side to initiate pre-planned protocols while coaching and guiding them to refine specific messages and incidents. She is well-versed in minimizing unnecessary reputational exposure.
Having held multiple management positions at the Hispanic Association on Corporate Responsibility, Ariana is an advocate for diversity and inclusion committed to adequate representation of minorities at all levels in corporate America.
Awards and recognitions
2016
Event Professional of the Month (May)
DoubleDutch