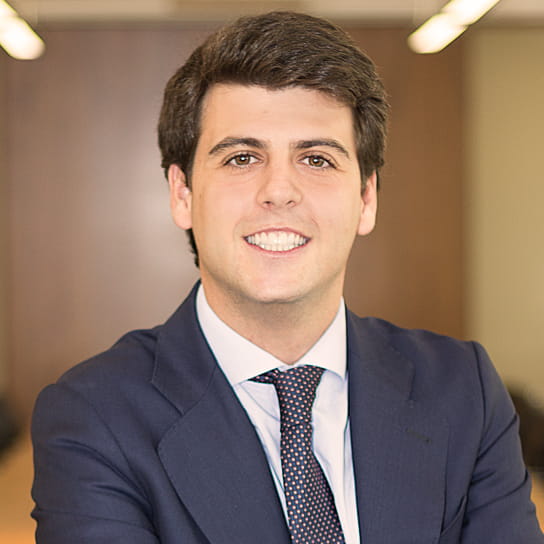 Carlos is involved in all kinds of international and national real estate transactions, including, acquisitions, disposal, financing and commercial leasing. He focuses on advising developers, investment funds and property companies in the acquisition, disposal and financing of shopping centres, hotels, office complex, residential portfolios and logistic parks.
He studied law and a diploma in business law at the Universidad Pontificia Comillas and obtained a double LLM in Corporate Advising of Companies, and Access to Legal Practice from IE Law School.
Prior to joining Hogan Lovells, Carlos managed to combine work and education, gaining experience in Mergers and Acquisitions at a specialized boutique law firm in Madrid.
Education and admissions
Education
Degree in Law and Diploma in Business Administration (E-1), Universidad Pontificia Comillas - ICADE, 2015
Representative experience
ING Bank in the financing of an office building located in Madrid.
Rockspring in the disposal of the Abadía Retail Park.
Acquisition by an international investment fund of the El Tormes Shopping Centre in Salamanca.
M&G in the acquisition of a portfolio of bank branches leased to Banco Santander.
Acquisition by an investment fund of the Planetocio Shopping and Leisure Centre in Collado Villalba.
Acquisition by an international investment fund of an office complex leased to Gas Natural Fenosa.
M&G in the sale and lease-back to Teka of a logistic complex in Alcalá de Henares.
M&G in the sale and lease-back to group Flex of a logistic warehouse in Getafe.
Acquisition by Rockspring of Teatro Coliseum and Teatro Lope de Vega in Madrid as well as two prime retail units and three residential buildings adjacent to the theatres.