Gianni De Stefano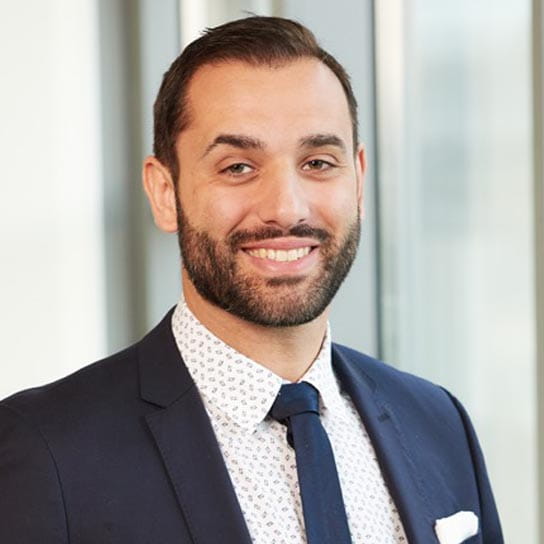 Languages
English, Italian, French, Spanish
Practice Group
Regulatory
12 years of experience gained in the antitrust and competition law arena in Brussels enable Gianni to help clients find solutions to the most complex antitrust issues they face – globally, in Europe and in Italy as well as in other regions such as the Middle East. In recent years Gianni managed global teams for in-depth (Phase 2) merger cases (e.g. the General Electric/Alstom case, which dealt with an unprecedented array of substantive, procedural, jurisdictional and political challenges in over 25 jurisdictions) as well as some of the most complex global cartel investigations (e.g. air cargo, automotive, smart card semiconductors and professional videotapes cases) at all levels (from the dawn raids to the decision on whether to apply for leniency, settle or respond to the allegations of the authorities, to subsequent litigation before the European Court of Justice).
Gianni is non-governmental advisor to the European Commission and the Italian competition authority within the International Competition Network, founder of Antitrustitalia (an association of professionals working in antitrust based in Brussels and including European Commission's officials, in-house lawyers, economists and private practitioners), and general editor of the "Journal of European Competition Law & Practice" (at Oxford University Press), along with a General Court Judge.
Gianni is a lawyer admitted in New York, Brussels (E-list), and Italy (Avvocato). He holds degrees from Italy (Bologna, Law Degree), the U.S. (NYU School of Law, LL.M), Belgium (College of Europe, Bruges, Master of European Studies) and France (La Sorbonne, Exchange Program). He works regularly in English, French and Italian and sometimes in Spanish.
Very sharp, extremely hard-working and able to master an incredible amount of detail

"Lawyer with widespread recognition," "peers appreciate the fact that he knows how to handle matters in the European Union framework"
Representative Experience
Coordinated cartel leniency applications to the European Commission and several Member States authorities in the Automotive, Smart Card Semiconductors, Videotapes and Batteries cases.
Coordinated a global team in the landmark acquisition of Alstom Energy by General Electric in over 30 jurisdictions (phase 2 in the E.U. and the U.S.).
Advised an International medical device company entering Europe on its unilateral conduct and distribution agreements.
Assisted an airline company in two appeals before the General Court of the European Union challenging European Commission decisions imposing fines and rejecting confidentiality claims.
Coordinated a global team assisting an Asian company involved in cartel investigations covering both regulatory/criminal and civil damage proceedings in a number of jurisdictions worldwide.
Advised beneficiaries, competitors, investors and governments on numerous State aid issues.
*Matter handled prior to joining Hogan Lovells.
2017
"Very sharp, extremely hard-working and able to master an incredible amount of detail"
Chambers Belgium
2017
Competition
Who's Who Legal
2014
The Italian legal publication TopLegal lists Gianni De Stefano in its 2014 legal directory as "lawyer with widespread recognition," adding that "peers appreciate the fact that he knows how to handle matters in the European Union framework."
TopLegal
Latest thinking and events
Antitrust, Competition and Economic Regulation Alert
Publications
Florence School of Regulation