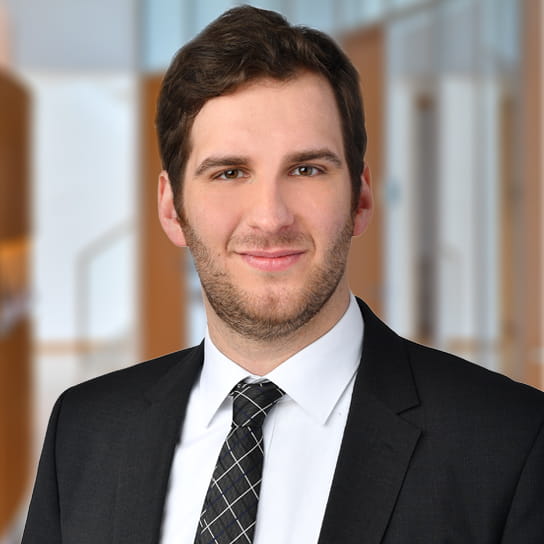 Frederic Mühlenbruch focuses on all aspects of patent law. He helps international and national industry clients in patent litigation against both competitors and non-practicing entities. Frederic advises in patent infringement proceedings, as well as nullity actions at the German Federal Patent Court (Bundespatentgericht) and opposition proceedings at the European Patent Office.
He also assists clients in developing their FRAND strategy in cases involving standard-essential patents.
In addition to his legal knowledge, Frederic is able to develop a deep understanding of the technical aspects relevant to his cases at an incredible speed. He is particularly experienced in the fields of telecommunications, medical devices, consumer electronics and automotive.
Frederic studied law at the Heinrich Heine University Dusseldorf and the University of Avignon. During his legal traineeship, Frederic worked for Hogan Lovells in Dusseldorf and New York as well as at the German Embassy in Baku (Azerbaijan).
Education and admissions
Education
Second State Exam in Law, Higher Regional Court of Dusseldorf, 2016
First State Exam in Law, Heinrich Heine University Düsseldorf, 2014