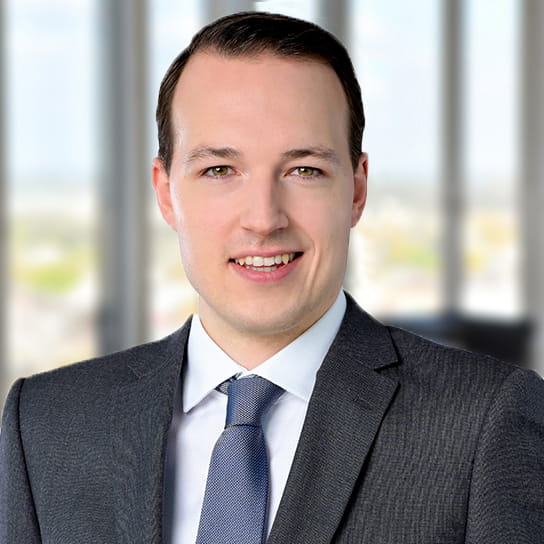 Finn Poll-Wolbeck, LL.M. (Columbia)
AssociateDusseldorf
Finn Poll-Wolbeck advises in all legal aspects of national and international energy law. As an attorney with entrepreneurial vision, he accompanies and supports clients from Germany and around the world in the pursuit of their business goals.
Finn works for companies in the energy sector to guide them through their regulatory challenges, questions of energy trading law, in disputes before ordinary courts and in arbitrations, as well as in M&A-transactions and international projects.
No other sector of the economy is subject to as many dynamic changes as the energy space. For industrial and technology companies, investors and governmental actors alike, it is more important than ever to be in the vanguard of these developments. Hand in hand with these evolutions, the legal environment in the energy sector is equally growing ever more complex, with the global trend towards the promotion of decarbonization and renewables based on innovative legislation and the continuing integration of the global energy trade being the main driving forces. Finn advises companies in the successful handling of these challenges.
To that end, Finn especially draws on his broad international background. With the professional and academic experience he gained working for a leading US law firm in New York, at the German Embassy in Mexico City, and studying at Columbia Law School as well as the University of Paris II Panthéon-Assas, he acts as the legal contact person for internationally active companies in the energy sector.
Education and admissions
Education
LL.M., Columbia Law School, 2019
Second State Exam in Law, Higher Regional Court of Dusseldorf, 2018
First State Exam in Law, University of Münster, 2015
Study Abroad, Université Paris II Panthéon-Assas, 2011 - 2012