Fedor Kovatev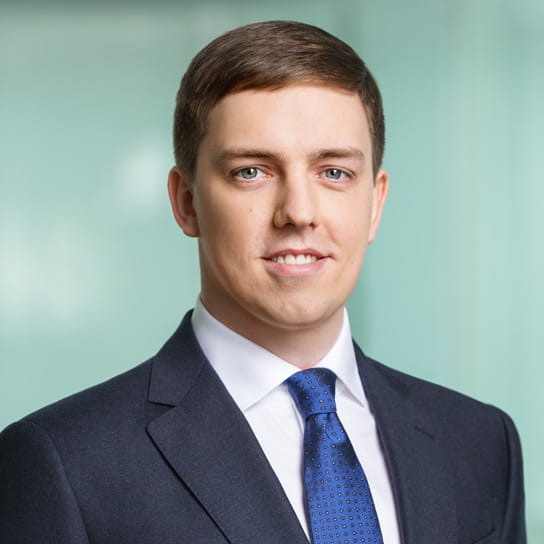 Languages
English, French, Russian
Fedor Kovatev has significant experience in PPP legal framework development, both in Russia and CIS as well as in the field of transactional work on projects in various sectors (roads, utilities, social infrastructure etc.), with an emphasis on PPPs and project financings.
Fedor is a Russian qualified associate in the Moscow office of Hogan Lovells. He focuses on PPP, infrastructure and investment projects, public procurement and has advised private and public companies and international financing institutions on various PPP and infrastructure projects in Russia.
Representative experience
Advising Sberbank on drafting model concession and direct agreement within preparation of a so-called "box concept" for concession projects in utilities sector.
Advising LLC Avtodor-Invest on the draft tender documentation and draft concession agreement in relation to Central Ring Road (CRR) concession project (3rd and 4th sections).
Advising ACB Russian Capital (PJSC) in relation to drafting model security documentation for PPP projects.
Advising JSC RRSPT in connection with concession project of LRT line construction 'Vidnoe-Butovo-Sherbinka-Moskva.'
Advice to the PET-Technology regarding its participation in two concession projects of healthcare centres construction in Balashikha and Podolsk (Moscow Region).
Advising RDIF in relation to unsolicited proposal regarding construction of railroad overpasses in on of the Russian regions one the basis of a concession agreement.
Advising Eco-System in relation to structuring of concession projects in the sphere of solid waste management and disposal across several Russian regions.
Advising EBRD regarding the development of the draft Model CIS PPP Law based on the international experience and the best practices.