Federico Hernández Arroyo

Partner Global Regulatory

Languages

English, Spanish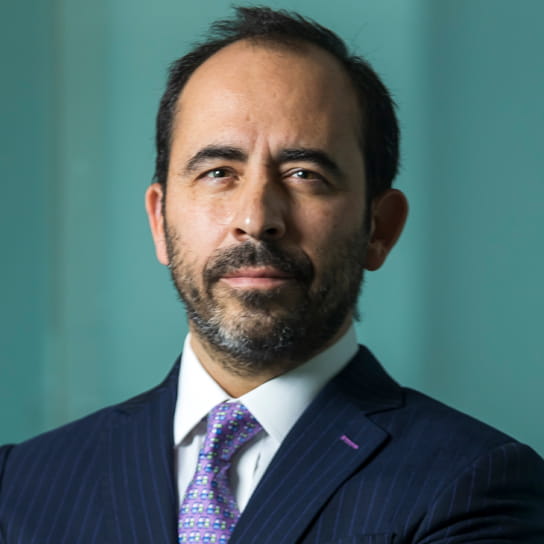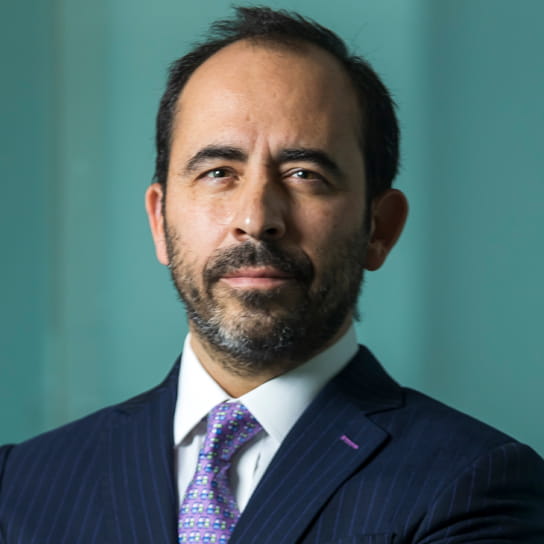 "Federico Hernández impresses clients with 'his expertise, good service and ability to respond to our questions in an informed and direct manner.'"

Chambers Latin America
Federico Hernández, who worked in-house at Mexico's former telecom commission, has first-hand knowledge of complex regulatory issues for the telecommunications sector. He helps clients with regulatory, commercial, and procurement transactions.
National and international companies call on Federico to help them navigate the regulatory challenges and other hurdles involved in establishing and maintaining operations in Mexico. His unique perspective and experience in working with both public and private clients allows him to provide practical and efficient solutions to legal and business problems.
Federico has counseled clients on administrative, procurement, infrastructure, antitrust, corporate, and commercial matters. Clients in industries including technology, media and telecoms; education; sports; consumer; transportation; infrastructure; entertainment and gaming; and non-governmental organizations turn to Federico for his creative approaches and his ability to put together the right legal team.
Earlier in his career, Federico served as director of regulatory affairs of the Mexican telecom regulator Cofetel (the former Federal Telecommunications Commission), where he helped draft policies, regulations and other resolutions. Since then, in his private practice, Federico has advised the Mexican government in complex regulatory and policy projects.
Federico regularly publishes articles and moderates or speaks on panels on such topics as net neutrality, Internet of Things, ISP, machine to machine (M2M), the right to be forgotten, big data, mobile technology, and other hot topics.
"Federico Hernández is valued for 'adapting to the needs of the clients.'"

Legal 500
Representative experience
Represents carriers, resellers, value added, ISPs, infrastructure, and equipment providers before regulators on various matters.
Advised Mexican government in design and implementation of public bid for rights to use dark fiber wires held by the Federal Electricity Commission.
Assisted a British-based carrier to secure proper licensing to launch its corporate services in Mexico.
Assisted a mobile company in a due diligence process of its tower sites agreements.
Advised the Mexican government in major regulatory and policy telecommunications projects in Mexico.
Represented a Brazilian company in a joint venture with a Mexican entity to create the biggest chain of low-cost gyms in Mexico.
Advised Technimark LLC in a build-to-suit agreement for a new plant in Silao, Mexico.
Advises a major U.S.-based environmental non-governmental organization in its daily operations in Mexico.
Education
Masters, London School of Economics and Political Science, with merit, 2003
Law Degree, Instituto Tecnológico Autónomo de México, summa cum laude, 1999
Bar admissions and qualifications
Memberships
Member, Barra Mexicana Colegio de Abogados (BMA), 2004-Present
Member, Instituto Nacional de Administración Pública (INAP), 2009-Present
Member (2013-Present) and Coordinator of the Telecommunications Committee (2015-Present), Asociación Nacional de Abogados de Empresa (ANADE)
Member, United States-Mexico Bar Association (USMBA), 2013-Present
Member, International Bar Association, 2014-Present
Telecoms, Media, Technology (TMT)
Chambers Latin America
2017-2024
TMT
Legal 500 Latin America
2015, 2019-2023
Telecoms & Media
Latin Lawyer 250
2017-2023
Telecoms and media
Latin Lawyer National
2017-2020
Press releases
04 June 2021