Fabrizio Lolliri
Global Director – Hogan Lovells Transfer Pricing
London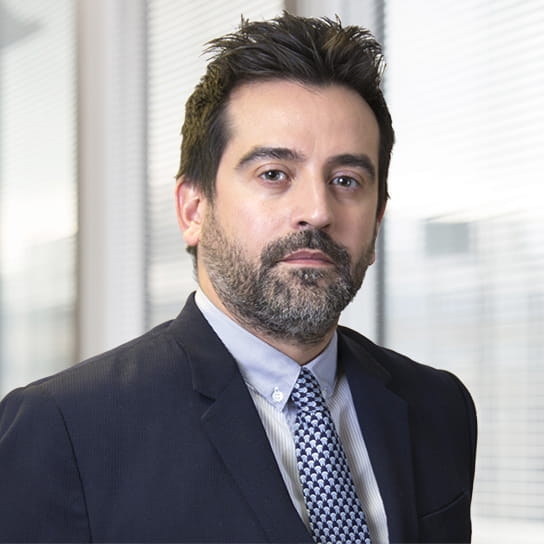 Languages
English, Italian
Fabrizio is a scientist and engineer by background. He likes to find solutions and ways of making things work better. He does this with transfer pricing and supply chain restructuring.
He leads Hogan Lovells' transfer pricing practice, having previously worked for the Big 4, a restructuring and consulting firm and in-house at France Telecom-Orange where he became Group Head of Transfer Pricing.
Fabrizio has hands-on experience of dealing with TP and tax matters in all major jurisdictions and across a broad range of industries. His particular sectors of expertise include life sciences, mobile telecommunications and luxury branded goods. His current work covers IP valuation and restructuring, supply chain re-structuring and finance-related projects.
He is a Fellow of the Chartered Institute of Taxation and published author of Tolley's Transfer Pricing Books for 2013. UIn 2011-12, he was nominated by the Tax Journal for inclusion in its Top 40 under 40.
Fabrizio's clients include Fortune 1000 sand FTSE 100 multinationals.
"Fabrizio is an extremely talented professional with a very good analytical mind and good commercial judgement and is someone I will continue to use for years to come"
"He works with the highest quality and to an astonishing speed while maintaining the quality. He takes a great deal of interest in client matters having worked in industry and this makes him a high quality adviser"
Representative experience
Global Transfer Pricing (UK, US, Italy, Switzerland, Asia, etc.)
Tax Efficient Supply Chain Management
Transactional tax and M&A
Industry expertise: telecommunications, automotive, biotechnology & pharmaceuticals, engineering, HI-TECH, food and drinks, etc.
IP valuations and planning
Business analysis and research
Software development (e-business, financial applications, etc.)
Design and implementation.
Financing and investment optimization.
Boston University Fellowship for Research
Top performer - Orange FT Group
Leadership program
Orange FT Group
Scholarship provided by Tower Hamlet (London UK)
"Top 40 Under 40" for 2011 and 2012
Tax Journal
Latest thinking and events
Hogan Lovells Publications
Hogan Lovells Publications
Hogan Lovells Events
21 April 2015
Hong Kong
Hogan Lovells Publications
Hogan Lovells Publications