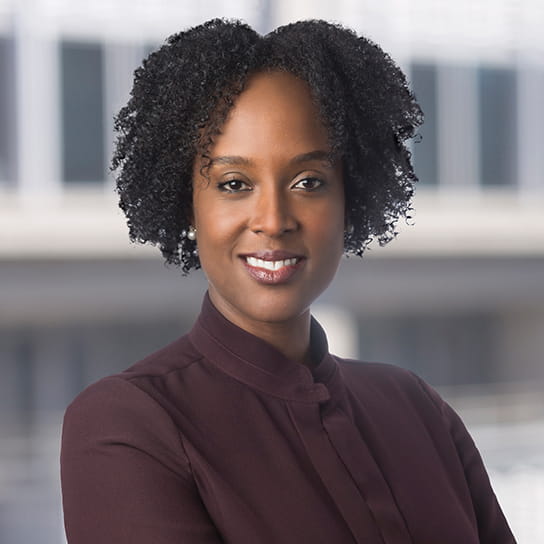 Dele Butler works with fund managers to help them form and manage their private investment funds and advises on all aspects of fund formation and maintenance, including structuring, governance, and investor relations. She also advises investors on their private fund investments across numerous asset classes, including private equity, venture capital, real estate, emerging markets, and Small Business Investment Companies (SBICs). In addition, she's had substantial experience working with offshore and parallel funds.
Dele advises a range of clients, including insurance companies, tax-exempt organizations, and development finance institutions. She represents privately held companies with U.S. and international business transactions, including joint ventures, partnerships, and strategic alliances. Having represented companies in transactions involving a number of industries, she has a broad knowledge of real estate development, portfolio and real property lending, oil and gas, and renewable energy issues.
In addition to her fund formation work, Dele is regularly involved in the formation of specialized investment vehicles to facilitate joint ventures and strategic alliances.
Education and admissions
Education
J.D., The George Washington University, 2009
M.S. Computer Science, Johns Hopkins University, 2003
B.S. Computer Science, University of Maryland, 2000
Bar admissions and qualifications
District of Columbia
New York
Representative experience
Advising a China-based multinational company in the formation of a special purpose vehicle for investing in a U.S. senior living management company.
Advising Ironwood Capital in the formation and fundraising of their fourth mezzanine fund.
Advising Northzone Ventures in the formation and fundraising of its seventh and eighth venture capital funds.
Advising LeapFrog Investments in the formation and fundraising of its second social impact fund, investing in sub-Saharan Africa and Southeast Asia.
Advising a leading international insurance company in connection with investments in open-ended U.S. real estate investment funds.
Advising a leading UK-based financial institution in connection with investments in U.S. venture capital funds.
Advising a real estate development firm in the U.S. in connection with formation, capitalization, and investment structuring.