Hogan Lovells Events | 28 June 2017 | 1:00 PM - 7:00 PM (EST)
Domestic Drone Security Series - June 2017
June 28, 2017
1:00-5:30pm (cocktails 5:30-7pm)
Doors open at 12:30
Hogan Lovells
555 Thirteenth Street, NW
Washington, DC 20004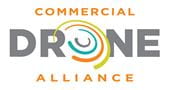 Overview
Drone technology has advanced rapidly over the last decade, and this technology has become a valuable tool for many industries on a global scale. The commercial and consumer uses for drones have grown exponentially and this industry is poised to see aggressive growth.
With commercial and hobbyist drones filling our skies, policymakers have increasingly expressed security concerns. How can law enforcement mitigate potential threats? What security concerns do flights over people, beyond visual line of sight, and at night pose – and are there technology solutions that can mitigate security risks and help enable broader operations? How can industry contribute to the federal government policy conversation around domestic drone security?
The Commercial Drone Alliance, Hogan Lovells, and industry stakeholders will be leading an unclassified, closed press, off-the-record conversation with federal and local policymakers. In the spirit of encouraging openness and the sharing of information, Chatham House rules will apply.
Our shared goal is to facilitate engagement between industry and government around drone security issues, inspire understanding, discuss solutions, and find areas for mutual collaboration.
Agenda
Doors for the event will open at 12:30 p.m. Please plan on arriving punctually, the program will begin promptly at 1:00 p.m.
Subject to change
12:30-1:00pm Registration
1:00-1:30pm Opening and Introductory Remarks
Lisa Ellman, Hogan Lovells, Commercial Drone Alliance

Michael Kratsios, Office of Science and Technology Policy, The White House
1:30-2:20pm Security Issues: Federal Government Perspective
Moderator: Laura Ponto, X

Michael Murray, Department of Justice

Anh Duong, Department of Homeland Security Science and Technology Directorate

Peter Tenhula, National Telecommunications and Information Administration

Robin Hicks, Department of Defense

Lucian Sikorskyj, National Security Council, The White House
2:20-3:10pm Security Issues: Law Enforcement Perspective
Moderator: Marke "Hoot" Gibson, Federal Aviation Administration

Joseph Mazel, Federal Bureau of Investigation

Michael O'Shea, National Institute of Justice, Department of Justice

Lt. Eric Hamm, Delaware State Police

Deputy Rick Hassna, Alameda County Sheriff's Department

Don Roby, Airborne Law Enforcement Association
3:10-3:20pm Break
3:20-4:10pm Protecting Airspace: Critical Infrastructure and Counter Drone Technology
Moderator: Lisa Ellman, Hogan Lovells, Commercial Drone Alliance

Angela Stubblefield, Federal Aviation Administration

Brendan Groves, Department of Justice

Todd Craig, Federal Bureau of Prisons

Dr. Gerald Curry, Department of Energy

Jeff Gunnelfsen, American Fuel and Petrochemical Manufacturers
4:10-5:30pm The Future of Drone Security and Technology
Moderator: Gretchen West, Hogan Lovells, Commercial Drone Alliance

Grant Jordan, SkySafe

Craig Marcinkowski, Gryphon Sensors

Susan Roberts, GE Beyond

Laura Ponto, X

Emily Avant, CNN
5:30-5:40pm Closing Remarks
5:40-7:00pm Networking Reception
Questions?
If you're no longer able to attend the Domestic Drone Security Summit, please contact Augusta Nissly at [email protected].
For any other questions relating to the event, please contact Lisa Ellman ([email protected]) or Gretchen West ([email protected]).
Thank you and we look forward to seeing you at the event on June 28th.
Back To Listing