Webinar | 8 July 2020 | 11 a.m. – 12:30 p.m. CET | 2:30 p.m. – 4:00 p.m. IST
COVID-19-Challenges for supply chains in international business relationships: An Indo-German perspective
India and Germany have a long history of bilateral trade and investment in a variety of sectors including IT, automotive, and pharmaceuticals. The COVID-19 pandemic and the subsequent government imposed lockdown measures have produced an instant global economic shock that has inevitably also affected supply chain relationships between Indian and German companies.
In our joint seminar we will discuss how to deal with these disruptions and the adaptions to the new normal:
Key topics:
Update on the impact of COVID-19 on German and Indian business, public life and legislation
Is COVID-19 the mother of all force majeure events?
Challenges for supply chains:

Temporary suspension/reduction of supply: who bears the consequences?
Adaption of supply contracts to the new reality and unknown future
Differences between common (Indian) and civil (German) law

Intelligent conflict management: How can potential conflicts resulting from the COVID-19 crisis be avoided or solved – alternatives to lengthy court proceedings

Click here for more information.

Click here to register for this event.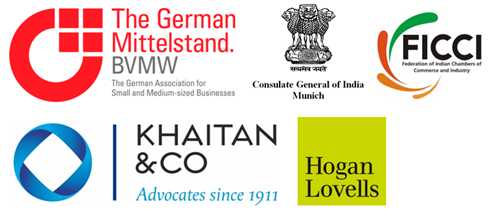 Back To Listing