Ethan Kate
Senior Associate
Tokyo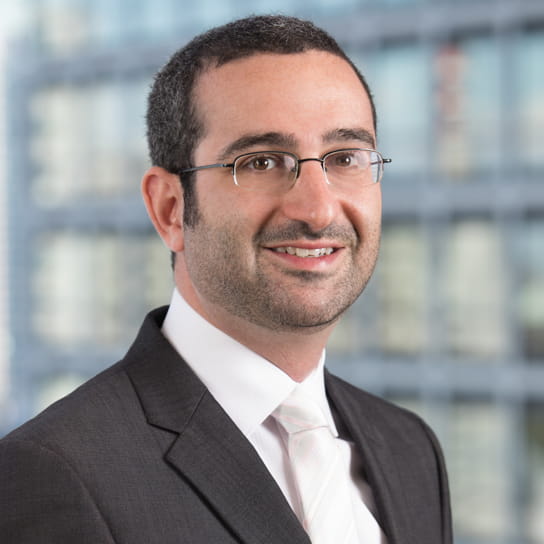 Practice Group
Litigation
Technology has changed the way companies do business. It has also changed the way companies handle compliance challenges and investigations. Ethan Kate is uniquely positioned to help clients face these challenges — often multijurisdictional — so they can meet their business goals.
Ethan has represented clients across five continents, helping them to act quickly on these international matters. Government investigations often require immediate action, and unfortunately, technology has not eliminated the 14-hour flight. Ethan's recent move to Tokyo from the firm's Washington, D.C. office was made, in part, in recognition of these needs. Ethan can respond to client needs in Japan and other time zones while working with U.S. teams to provide 24/7 coverage.
But it's about more than proximity. Cultural differences involve nuanced strategy. Ethan's previous work experience in Japan provides him unique insight into local sensitivities and how they can impact an investigation.
Ethan has experience advising clients confronting data privacy regulations restricting the export of data, regularly liaising with counterparts in relevant jurisdictions as the demands of U.S. regulators conflict with overseas regulations. As companies amass larger volumes of data from wide varieties of sources, Ethan works with clients to leverage the latest tools to identify relevant information in the most efficient manner possible.
Representative experience
Counsel to a Japanese company related to allegations of violations of the Food, Drug, and Cosmetic Act.
Counsel to Japanese executives in U.S. antitrust investigations.
Counsel to (and first outside counsel to arrive at) a client being raided by government agents under suspicion of violations of healthcare laws.
Counsel to pharmaceutical manufacturers in federal investigations involving various healthcare offenses, including off-label marketing and kickbacks.
Counsel to international bank challenging its designation by U.S. Treasury Department as financial institution of primary money-laundering concern.
Counsel to a concert and exhibition promotion company in an FCPA investigation in Egypt.
Counsel to a manufacturer in an internal investigation related to price-fixing concerns.
Counsel to an energy company investigating the possible payment of bribes out of Japan.
Counsel to a money transfer company in an investigation related to money laundering and other allegations arising under the Bank Secrecy Act.
Counsel to Korean subsidiary of European company seeking U.S. advice regarding possible FCPA violations.
Latest thinking and events
Hogan Lovells Publications
Published Works
Global Competition Review