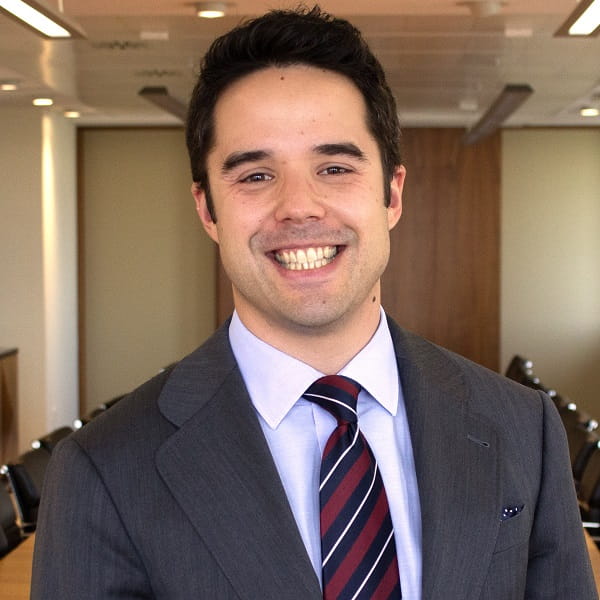 Diego Espigado
AssociateMadrid
Diego is an Associate in our Investigations, White Collar and Fraud (IWCF) practice in Madrid. As a criminal lawyer, he is known to be a litigator with stellar oratory, academic and analytical capabilities, who is drawn to the most complex, technical proceedings and who equally enjoys studying briefs in order to find the key facts to develop the best defence strategy.
Within the realm of white collar criminal law, Diego has extensive knowledge and experience in relevant and complex cases involving crimes against the Administration, in particular embezzlement, an area where he is developing his doctoral thesis.
On the compliance side, Diego advises on the creation and implementation of criminal compliance management systems including conducting due diligence and revising already existing compliance systems. He is deeply familiar with both the ISO and UNE standards, risk analysis and compliance systems (including ISO 19600, 37001, 31000 y 31010 and UNE 19601), as well as the most relevant international legislation (such as the Bribery Act and Foreign Corrupt Practices Act).
Diego is able to leverage the synergies of his experience as both a litigator and consultant, highlighting the aspects of a compliance programme that might concern a criminal judge from the moment of its conception. Diego has also participated in the development of cross-border internal investigations, an area where Hogan Lovells is recognised as one of the top firms globally according to Global Investigations Review.
Education and admissions
Education
Executive Course in Business Law, Centro de Estudios Garrigues, 2014
Degree in Law and Political Science, Universidad Autónoma de Madrid, 2013
Representative experience
Defence of the top shareholder of Emissão in "Operation Lezo" before the National Court for crimes against the Administration.
Defence of an executive of Acuamed in a case before the National Court for various crimes against the Administration.
Defence of a senior director of the Spanish Railway Infrastructure Administrator in a criminal proceeding arising from the derailment of an Alvia train in Santiago.
Design and implementation of a criminal compliance management system for a leading global tire manufacturer.
Advising a senior manager of a world top-three dairy sector company in a criminal lawsuit filed by alleged misappropriation.
Counselling a Spanish top-five banking institution in prosecuting economic malfeasance committed by its directors and senior managers.