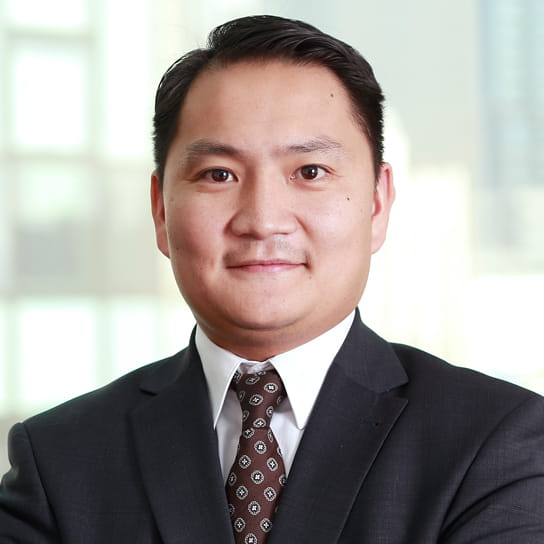 Mongolian associated partner Erdenedalai Odkhuu provides strategic legal advice, practicing mainly in the evolving and highly demanding sectors of telecommunications, energy and renewable energy, infrastructure, petroleum, and finance.
Before practicing law, he worked as chief counsel of a foreign-invested financial holding company, as a consultant to the International Finance Corporation, and a project manager of the award-winning project in financial sector jointly implemented by the government of Mongolia and the World Bank, and a legal adviser to the Ministry of Finance of Mongolia.
He advises clients on negotiation, competition, and regulatory mergers and acquisitions, as well as financing and security, restructuring, licensing, and compliance, with particular emphasis on issues that may arise in Mongolia. After many years practicing not only law, but also undertaking various other duties such as project management, public administration, board directorship, and in-house legal duties in Mongolia, Erdenedalai understands not only legal challenges, but also political, economic, and business-related risks.
As such, he provides strategic as well as legal advice. Erdenedalai has been involved in many high-profile, large, ground-breaking deals in Mongolia. Erdenedalai was educated in Mongolia, Japan, and the United Kingdom, and is admitted as a lawyer and advocate in Mongolia. He speaks Mongolian and English.
Education and admissions
Education
BA in International Law, National University of Mongolia
Master of Laws, University of Warwick
Representative experience
Assisting the Government of Mongolia with its strategic project to build a hydro power plant in the amount of US$ 827m.
Advising on several ongoing infrastructure projects in Mongolia.
Advising a telecommunication group of companies in relation to their internal restructuring.
Acting for leading Mongolian mobile telecommunications provider, on various regulatory, corporate and commercial matters related to its business in Mongolia.
Advising companies on various regulatory, administrative and competition law matters.