Elena Nicolás
Senior Associate
Alicante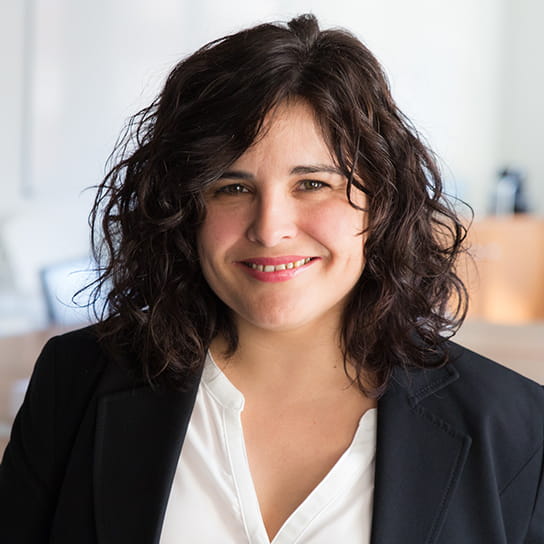 Languages
English, German, Spanish
Practice Group
Intellectual Property
With 10 years of experience, Elena Nicolás has dealt with all relevant aspects of European Union Trade Mark and Community Design law. She has represented clients across various industry sectors in numerous proceedings before the EUIPO and the General Court, including European Union Trade Mark opposition and cancellation proceedings as well as Community Design invalidity actions, but also successful registration of weak or unconventional marks as European Union Trade Marks.
As a senior associate of the Hogan Lovells Intellectual Property practice, Elena also manages and provides strategic advice on her client's EUTM as well as global portfolios and EU wide Customs applications. She coordinates EU wide Customs seizures as well as resulting national infringement actions and has advised clients on changes in the EU Customs Regulation in the past as well as on the EUIPO's new Enforcement Database (EDB). Elena also brings extensive experience in EU wide clearance searches and trademark coexistence and assignment agreements.
Elena advises major companies in the IT, telecommunications, cruises, healthcare, beverages, clothing, sports equipment and retail industries, including Dell Inc, Deutsche Telekom AG, a leading Spanish cruise company and a leading producer of polymers and fibers. Elena is appreciated by her clients for being responsive and committed.
As a mother of two children, she takes advantage of Hogan Lovell's flexible working arrangements. She is also part of the local diversity team focusing on women's initiatives.