Eduardo Siqueiros T.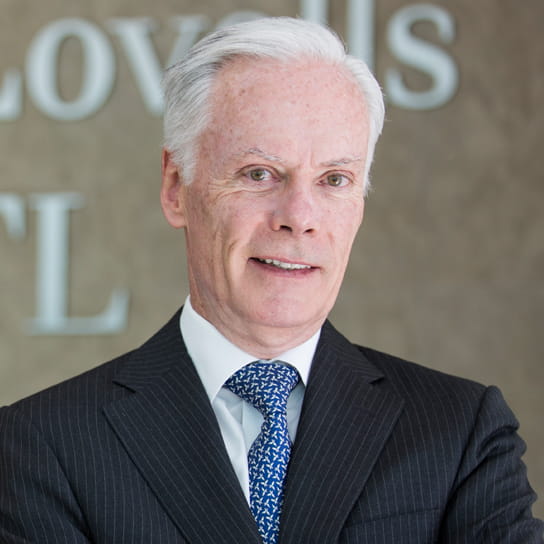 Languages
English, Spanish
Practice Group
Litigation
Eduardo Siqueiros practices primarily in the areas of commercial and corporate law, insurance, and arbitration. He also has decades of experience advising clients in trans-border transactions.
Eduardo spent 30 years as a partner at Barrera, Siqueiros y Torres Landa prior to the firm's merger with Hogan Lovells in 2014, where he focused his practice on corporate, commercial, and insurance law — including mergers and acquisitions, joint ventures, and arbitration.
In his arbitration practice, he acts as both counsel and arbitrator. He has served as sole arbitrator or chair of the tribunal on various cases before the ICC International Court of Arbitration, the International Centre for Dispute Resolution (ICDR), the Mexico City Chamber of Commerce, and the Mexican Arbitration Center; as well as before the International Centre for the Settlement of Investment Disputes (ICSID) on investor-state disputes arising from NAFTA and various bilateral investment treaties. Eduardo is a member of the International Council for Commercial Arbitration (ICCA) Board.
With decades of experience and a wealth of knowledge, Eduardo is frequently approached to speak in Mexico and abroad on issues involving corporate, M&A, arbitration and investment.
"Eduardo Siqueiros is widely recognized as one of the leading lawyers of his generation in Mexico (2006) and 'is undoubtedly the most prominent name, the leader in high esteem and a referee of international recognition, and even when his extensive practice gives similar recognition by his corporate clients' (2010)."
"He has been described as 'the leader in the field of Arbitration as well as in Mergers and Acquisitions,' and has a 'great understanding of the needs and issues that require a corporate lawyer on issues in Latin America;' in arbitration, they recognize his 'excellence.'"
Representative experience
Represented a Swiss reinsurer in a dispute in arbitration involving a multimillion dollar claim brought by a Mexican insurer.
Assisted a U.S. insurance and surety company in the acquisition of a leading surety company in Mexico.
Acted as chair of an arbitral tribunal in an investor-state dispute before ICSID in an energy dispute.
Participated as lead counsel to a multinational spirits company in a transaction to acquire a Mexican mezcal producer.
Acted as counsel in arbitration representing an international NGO organization in a contractual dispute.
Represented diverse reinsurers seeking to secure or renew their registration in Mexico.
Represented a credit insurer in Mexico in a merger to create the leading insurer in the market.
Served in an arbitral tribunal that resolved complex issues of investment in a real estate dispute in Mexico.
2018
Dispute Resolution: Arbitration: Band 2
Chambers Latin America
2018
Arbitration
Latin Lawyer 250
2018
Insurance & Reinsurance
Latin Lawyer 250
2018
Litigation
Latin Lawyer 250
2018
Dispute Resolution
The Legal 500 Latin America
2018
Arbitration
Who's Who Legal
2012-2018
Dispute Resolution: Most in Demand Arbitrators (Mexico)
Chambers Latin America
2011-2018
Dispute Resolution: Arbitration (Mexico)
Chambers Latin America
2018
International Arbitration: Arbitrators (Latin America-wide)
Chambers Latin America
2012-2018
Insurance (Mexico)
Chambers Latin America
2003-2017
Dispute Resolution: Arbitration (Mexico), Band 1
Chambers Global
2015, 2017
Dispute Resolution: Most in Demand Arbitrators (Mexico), Band 1
Chambers Global
2018
LACCA Approved: Corporate / M&A
Latin American Corporate Counsel Association (LACCA)