Dwayne A. Robinson
Senior Associate
Miami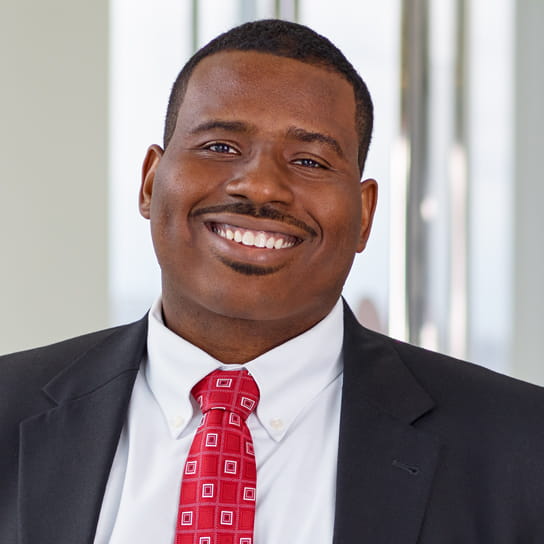 Practice Group
Litigation
Clients facing complex litigation call on Dwayne Robinson to help them navigate tough cases. Dwayne focuses his practice on appeals and commercial litigation in both state and federal court. He has achieved victories on appeal and at trial on questions related to federal jurisdiction, ownership disputes, insurance defense, class actions, and pro bono matters.
Dwayne clerked for the U.S. Court of Appeals for the Eleventh Circuit for the Honorable Edward Carnes. Dwayne was also a reporter for The Palm Beach Post, covering local government, politics, and the Florida legislature. He has also served as Editor in Chief of both the Florida Law Review and The Independent Florida Alligator, the nation's largest independent, student-run newspaper.
In his practice, Dwayne has written multiple appellate briefs to the United States Courts of Appeals for the Eleventh Circuit, the United States District Court for the Southern District of Florida (on appeal from bankruptcy court judgments), and Florida's Third District Court of Appeal.
Representative experience
Obtained complete affirmance of four consolidated appeals before the Eleventh Circuit regarding several issues of first impression for the Circuit.
Represented Fisher Island Holdings in a multi-day bench trial, obtaining a seven-figure award believed to be the largest trespass judgment in Florida.
Latest thinking and events
Published Works
Florida Law Review