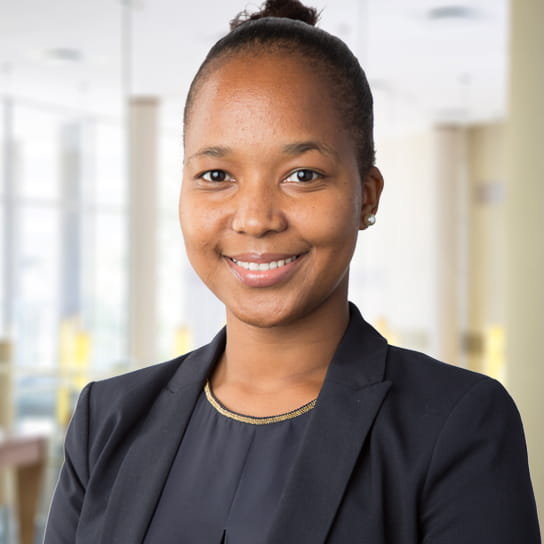 Londeka Dulaze focuses on employment law. Her experience ranges from drafting legal opinions, unfair labour practice and dismissal disputes, section 197 transfers, review applications, restraint of trade, urgent interdict applications, contract and policy review, and drafting of disciplinary charges to internal disciplinary inquiries.
She also conducts investigations of workplace internal disputes for corporate clients including associations.
Education and admissions
Education
LL.B., University of Pretoria, 2014
BA Law, University of Pretoria, 2012
Court admissions
South Africa
Representative experience
Representing an information and communications technology company where allegations of racism and nepotism had to be investigated.
Successfully assisted in representing a nuclear energy company at the CCMA against an unsubstantiated employee compensation claim of ZAR5m for unfair labour practice.
Representing a retail chain franchise subsequent to a TV broadcast where allegations of violation of employee rights had to be investigated against the store manager.
Representing a prominent business association (NPO) where allegations of financial maladministration, racism and poor governance had to be investigated.
Successfully assisted in representing an industrial gas company in a restraint of trade against its procurement manager in an urgent application at the Labour Court.