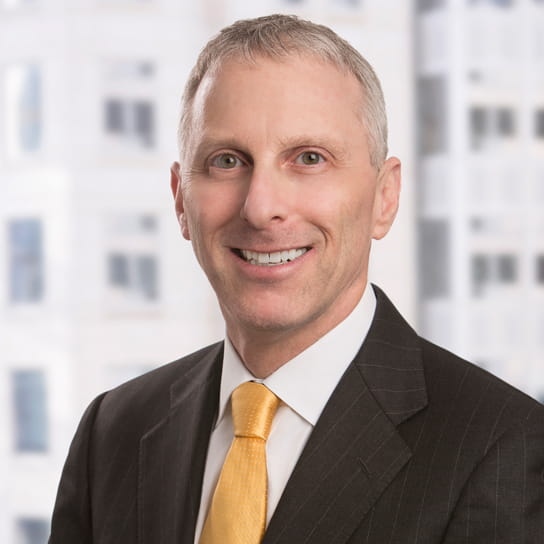 Douglas B. Paul represents companies, boards of directors, associated committees, and individuals facing potential civil and criminal liability in allegations of fraud, including securities fraud, healthcare fraud, and corruption. He advocates for clients in enforcement-related investigations and proceedings before the Securities and Exchange Commission (SEC), Department of Justice (DOJ), Financial Industry Regulatory Authority (FINRA), and other federal and state authorities.
He works closely with companies in developing, implementing, and improving ethics and compliance policies and procedures. Much of his work focuses on issues such as accounting and disclosure fraud, insider trading, foreign corruption, healthcare fraud, market manipulation, and breach of fiduciary duty. Douglas represents corporate clients in internal investigations and provides guidance on corporate governance.
Douglas' career has spanned government service and private practice, giving him insight into the varied challenges facing the clients he now represents. As a Branch Chief in the SEC's Division of Enforcement, Douglas exercised direct supervisory authority over the SEC's investigation into Enron Corp., a far-reaching and complex accounting fraud case. Douglas also conducted and supervised investigations involving unlawful conduct, including accounting and disclosure fraud, market manipulation, the sale of securities in unregistered transactions, and insider trading. It was in this environment that Douglas developed a knack for being a problem-solving advocate seeing the interplay between public policy, business realities, and the law.
Prior to working at the SEC, Douglas served as an assistant independent counsel prosecuting public corruption. He began his career as a judicial clerk for Chief Judge John Garrett Penn, U.S. District Court, District of Columbia.
Awards and recognitions
2006
Director's Award
Federal Bureau of Investigation
2005
Chairman's Award
U.S. Securities and Exchange Commission
Education and admissions
Education
J.D., American University Washington College of Law, cum laude, 1990
B.A., University of Denver, high honors, 1985
Bar admissions and qualifications
California (inactive)
District of Columbia
Representative experience
Represent Chief Compliance Officer of an investment adviser in SEC investigation.
Represent a leading infrastructure construction company in internal and SEC investigations regarding accounting and disclosure issues.
Counsel to Chairman and CEO of technology company in SEC investigation regarding financial fraud.
Counsel to asset management company and investment advisor in SEC investigations.
Counsel to one of the world's leading business information companies in an FCPA investigation in China.
Counsel to orthopedic medical device companies major developer of retail centers in FCPA investigations in Mexico.
Counsel to executive of one of the largest international oil and natural gas service companies in an FCPA investigation in the Middle East and Africa.
Counsel to Audit Committee of pharmaceutical company in SEC, DOJ, and Health and Human Services (HHS) whistleblower investigation.